Fred Goff
From KeyWiki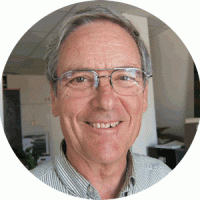 Fred Goff is Major Gifts Director and President Emeritus of the DataCenter in Oakland, California.
Education
Goff received his BA in History from Stanford University.
Activism
In 1966 Goff co-founded and served 12 years as President of the North American Congress on Latin America (NACLA), from which the "DataCenter emerged in 1977". Previously, he worked with the American Friends Service Committee, and in 1966 served as coordinator in Santo Domingo of the Commission on Free Elections in the Dominican Republic. Goff has served on the boards of the Funding Exchange, Grassroots Fundraising Journal and NACLA.[1]
War Times
In January 2002, a group of San Francisco leftists, mainly involved with STORM or Committees of Correspondence, founded a national anti-Iraq War newspaper War Times.[2]
Endorsers of the project included Fred Goff.
DataCenter
Goff is co-founder the DataCenter and is currently concentrating on raising an endowment and creating a planned giving program for the organization.
In 2007 Fred Goff and Edith Black were listed on the DataCenter's annual report as donors to the organization. The Oakland, California based DataCenter is widely regarded as the intellegence wing of the United States Left and has close ties to Cuba.[3]
Awards
In 1997 Goff was awarded a Gerbode Professional Development Fellowship. In 2007, he received the Unsung Hero Award from the Society for Professional Journalists for Excellence in Journalism acknowledging his commitment to making information available to journalists over 30 years.
References