Flippable
From KeyWiki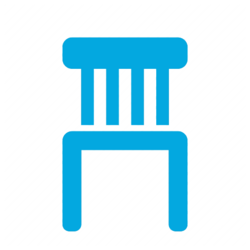 Flippable is an organization run by former Hillary Clinton staffers whose goal is to "turn our country blue from the ground up by focusing on state governments."[1]
From their website:
"We are a team of organizers, politics junkies, strategists, and engineers who met each other working on the Hillary Clinton campaign in Columbus, Ohio and Brooklyn, New York. We come from a variety of worlds - international development, consulting, tech, and social enterprise. But we were united by the profoundly moving experience of working on the campaign, and a resolve never to let November 9, 2016 happen again.
"Our advisors are leaders in the tech, politics, business, and nonprofit communities. They share our commitment to making volunteers and activists even more effective through analytics, tools, and resources.
"We have been covered in VICE, NBCNews, The Washington Post, Huffington Post, WIRED, Bustle, American Prospect, Yahoo! News, Mashable, Columbus Business Journal, and 10TV.
Our Team
About
From their website:
"Our mission is to turn America blue by building a movement to flip seats. To build this movement, we need to radically simplify political action. We focus on state legislature elections—races that play a huge role in national elections but are often overlooked. Information about these races is hard to find, and busy people don't have the time to sift through it. That's where we come in. We'll tell you which races are more important, who's running, and how you can support them.
"Our team will carefully choose each week's actions, based on extensive research and policy analysis. We'll always provide you with political and historical context about why the action matters.
"We're grateful to have you on our team. Together, we'll fight to rebuild our country.
Funding
Flippable was a recipient of funding from Arena, an organization founded by Ravi Gupta, a former campaign staffer for Barack Obama "that supports new civic leaders and has commitments from more than 400 progressive activists to run for state and local offices."[3]
References