Elspeth Gilmore
From KeyWiki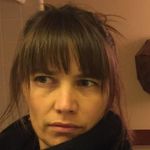 Elspeth Gilmore is a New York City activist.
Critical Resistance event
Critical Resistance and Brecht Forum presented Angela Y. Davis/Ruthie Gilmore/Vijay Prashad/ Laura Flanders...
Friday, May, 20, 2011 Riverside Church, South Hall Admission: $50-$250. (includes admission to main event -"The World We Want is the World We Need". Riverside Church, Nave 490 Riverside Drive. Admission: $20-$30
Host Committee: Rashidah Ismaili AbuBakr, Malaika Adero, Seth Adler, Shana Agid, Sam Anderson, Kai Barrow, Andrea Bible, Jean Carey Bond, Dorothy Burnham, Melanie Bush, Rod Bush, Angela Cali, Susie Day, Jesse Ehrensaft-Hawley, Joan Gibbs, Elspeth Gilmore, Farah Jasmine Griffin, Lennox Hinds, Esther Cooper Jackson, Peter Marcuse, Jerry Meyer, Charlene Mitchell, Mary Morgan, Mary Lou Patterson, Beth E. Richie, Shreya Shah, Alvin Starks, Farrah Tanis, Laura Whitehorn.[1]
"The 99% Spring"
Individuals and organizations supporting The 99% Spring, as of April 20, 2012, included Elspeth Gilmore, Jessie Spector - Resource Generation.[2]
North Star Fund 35th Gala
In 2014, at Chelsea Piers, North Star Fund held its annual Community Gala. This 35th Anniversary Community Gala was a spectacular celebration of North Star Fund and the achievements of our diverse community of philanthropic and grassroots activists and organizers. The event raised $870,000, which broke every previous record.
Notable guests included Mayor Bill de Blasio and First Lady Chirlane McCray, Katherine Acey, Nisha Atre, Martha Baker, Andrea Batista Schlesinger, Jay Beckner, Ingrid Benedict, Bill Bragin, Peter Brest, Art Chen, Bobby Cohen, Joe Conason, Larry Condon, Anne Delaney, Maddy deLone, Deni Frand, Elizabeth Gilmore, Elspeth Gilmore, Mark Green, Gary Hattem, Pierre Hauser, Michael Hirschhorn, Sarah Kovner and Victor Kovner, Dal LaMagna, Josh Mailman, Christine Marinoni, Christina McInerney, Pam McMichael, Ruth Messinger, Cynthia Nixon, Shola Olatoye, Ana Oliveira, Erica Payne, Lisa Philp, Mark Reed, Rinku Sen, Tani Takagi, Elizabeth Wagley, Michael Waldman, Maggie Williams, Barbara Winslow, and Kyung Yoon.[3]
References