Elisha Miranda
From KeyWiki
Elisha Miranda
Student activists Berkley
Jeff Chang April 26, 1989
THIS. 25 YEARS. Fam, please tag!!!! Also...Alfonso Salazar, Guillermo Rodriguez, Mark Min, Marco Firebaugh (RIP)... — with Elias Serna (over shoulder), Kimberly Papillon, Kimberly Papillon, Bren Gallegos, Angela Acosta-Salazar, Jimmy Herron Zamora, Rosalee Gonzalez, Elisha Miranda, Juana Garcia Nesta, John A. Perez, Gokusen Bendana, Guillermo Marin Ruiz, Edward Leroy Espinoza, Sumi Cho, Ana Lilia Barraza, Martha Torres, Ivette Iraheta, Marcos Estrada, Martha Elena Altamirano-Cervantes, Martin Flores, Frances Garcia, Angelica Barraza, Joe Filoso Huitzilopochtli, Rocio Toriz, Jerry Williams, Alison Genie Pineda, David Palumbo-Liu, Jose David Saldivar, Wilson C. Chen, Viet Nguyen, Elias Serna, Lalo Alcaraz, Rowena Robles, Fatima Angeles, Da Amboy, Davey D Cook, Katrina Koh, Kathleen Coll, Edward Yu, Phil Ting, Michael I. Berry, Rickey Vincent, Nolan Jones, Liam Kernell, Juliana Chang, Sheri Dunn Berry, Elaine Kim and Kathleen M. Newman at UC Berkeley Graduate Assembly.
Rent Freeze Now!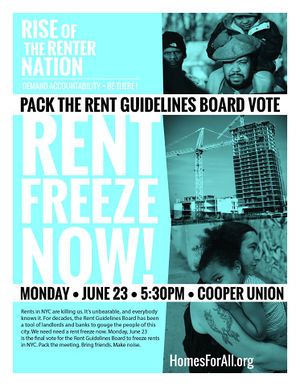 Lenina Nadal June 17, 2014;
Let's do this. Please share. — with George Ciccariello-Maher, Kate Cavanagh, Claudia Copeland, Maria Elena Perez, Maribel Cordero-Garcia, En Bey, Estevan Lee Roman, Beka Economopoulos, Ejima Baker-Morales, Crecensio Morales, Eulan Atkinson, Heidi Schwa, Stuart Ewen, Teresa Basilio, Jed Brandt, Eric Odell, Brian Hernandez, Christopher Gunderson, Janvieve Williams Comrie, Laurie Davidson, Mark Swier, Ramiro Campos, El Lopex, Jesse Ehrensaft-Hawley, Elisha Miranda, Prof. Antonio Nadal, Digna Sanchez, Elizabeth Walsh, Blandon Casenave, Kazembe Balagun, Dasha Munoz, Caridad De La Luz, Yasmeen Perez, Yvonne Enid Rodriguez-MacDonald, Lilo Carr Rivera, Esther Wang, Stomp Box, Dee PoeticalGenius, Esperanza Martell, Eddy Nelson Rivera, Tamara Czyzyk, Jessica Klonsky, Luz Schreiber, Carlos J. Serrano and Roger Bonair-Agard.
References