Elayne Rapping
From KeyWiki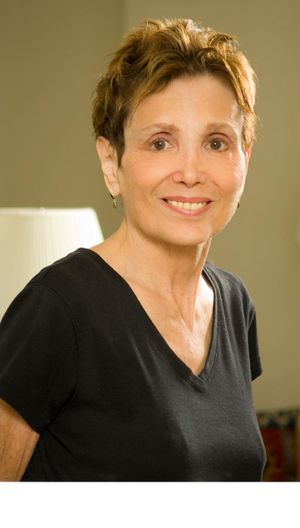 Elayne Rapping
New American Movement
Attendees at the Expanded National Interim Committee of the New American Movement January 2-4, 1976 in Pittsburgh, PA included;
Roberta Lynch, Anne Farrar, Judy MacLean, Alan Charney, Steve Carlip, Holly Graff, Richard Healey, Mark Mericle, Carollee Sandberg, John Ehrenreich, Bill Leumer, Elayne Rapping[1]
In February 1976, New American Movement Discussion Bulletin issue number 13 carried an article, NAM Political Education Readings and Questions on Gay Liberation, prepared by Elayne Rapping (Pittsburgh NAM)
In 1978 Cindy Kramer, John Hollas and Elayne Rapping were members of Pittsburgh New American Movement[2].
In 1981, Elayne Rapping and Albert Petrarca of Pittsburgh were listed as friends of the New American Movement.[3]
In the 1980s Elayne Rapping was a speaker on the Women's Liberation section of the NAM Speakers Bureau on the subject of Sexism and the Politics of Culture.[4]
South End Press Books
The Guardian, November 5, 1986, Guardian Book Supplement, Fall 1986, had a full-paged ad listing, with a brief synopsis, of some of their "books for the movement", which were as follows:
"Beauty Secrets: Women and the Politics of Appearance", Wendy Chapkis
"The Looking Glass World of Nonfiction TV", Elayne Rapping (a writer for the Maoist Guardian)
Socialist Scholars Conference 1990
The Socialist Scholars Conference 1990, held September 6-8, at the Hotel Commodore, New York, included panels such as:[5]
Television and the Public Sphere
Socialist Scholars Conference
Patricia Mann, CUNY, Graduate Center, Ruth Spitz, SUNY, Empire State, Elayne Rapping, Adelphi University and Paula Kamen, Author, Feminist Fatale were speakers on the Whither Feminism: A Trans-Generational Dialogue panel sponsored by Social Text, Democratic Socialists of America, Radical Philosophy Association at the Tenth Annual Socialist Scholars Conference. The conference was held April 24-26, 1992 at the Borough of Manhattan Community College, New York City.
Rapping also spoke alongside Ellen Schreker and Chris Phelps were speakers on the Political Correctness? Right Wing Offensive & Socialist Responses panel.[6]
DSA member
In 1992 Elayne Rapping, a teacher of Media Studies at Adelphi University, was a member of Democratic Socialists of America. [7]
Writings
Rapping has written articles for Saturday Review, Women's Studies and American Quarterly as well as having had a regular culture column in the NAM newspaper.[8]
References