Eddy Morales
Jump to navigation
Jump to search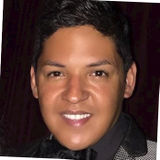 Template:TOCnestleft Eddy Morales is Treasurer at Democratic Party of Oregon.[1]
Background
Eddy Morales is the proud son of Mexican immigrants, an activist, and a small business owner. Now an East Multnomah County resident, he was born in Los Angeles and raised in Portland. Eddy has dedicated his career to advising companies, NGOs, labor unions, foundations, celebrities, elected officials, and individual donors on political, communications, and financing best practices. Currently, he is the Founder and Principal of Morales Public Relations (MPR), a firm that works to elevate leaders in the progressive movement.
Before his work with MPR, he spent four years as a Fund Director at the Democracy Alliance in Washington, DC, where he worked to support the political empowerment of people of color, women and LGBTQIA communities nationwide. Eddy serves on numerous boards dedicated to diverse causes, including gender equity, LGBTQIA, racial equity, healthcare justice, development of progressive leaders, and state and nationwide political organizing. In addition to serving as DPO Treasurer, Eddy serves on the Multnomah County Democrats' Executive Committee and Chairs their Fundraising Committee. Eddy is a proud alumnus of the University of Oregon and is helping to launch its first Latino Alumni association. Eddy lives in Gresham with his partner, Hugh Harris.[2]
Education
University of Oregon, Planning Public Policy and Management/ Spanish, 1999 – 2004.[3]
President USSA
President United States Student Association, Aug 2004 – Aug 2006.[4]
Our Revolution support
Latino Engagement Fund, Democracy Alliance
Director Latino Engagement Fund, Democracy Alliance, Feb 2012 – Feb 2016.
Eddy directs the Latino Engagement Fund, a collaborative effort between individual and institutional donors designed to strengthen high-performing Latino civic engagement organizations, build capacity, support collaboration between and among groups, invest in new and innovative strategies for reaching and engaging the Latino population, and increase the political power of the growing Latino population in America.[5]
Take Back the American Dream Conference 2011
Eddy Morales Voto Latino, was one of the 158 speakers who addressed the Take Back the American Dream Conference 2011 . The Conference was hosted by the Institute for Policy Studies, and Democratic Socialists of America dominated Campaign for America's Future, [6]
Harris, Morales, Ortega Martinez Phillips connection
"Plotting to... turn Texas Blue"
Steve Phillips May 15, 2013.
Excited to be plotting and planning with great folks about how to turn Texas Blue and hearing results of Julie Martinez Ortega poll of Texas voters! — with Julie Martinez Ortega, Lorena Chambers, Joaquin Guerra, Eddy Morales and Jenn Brown at Four Seasons Hotel Austin.
Plotting with Phillips
Steve Phillips June 29, 2014;
Post-Pride plotting and planning! — with Eddy Morales at Mission Rock Resort.
2014 Midwest Academy board
In 2014, the Midwest Academy board consisted of;
2015 awards
With Heather Booth and Eddy Morales.
PowerPac+ Board of Directors
PowerPAC+ Board of Directors, as of 2014 included Eddy Morales - Washington, DC Director of Latino Civic Engagement Fund, Democracy Alliance.[8]
Comrades
Eddy Morales October 11, 2017 ·
Going home for three hours. What a great trip to Phoenix! Got to spend time with some of the best organizers, friends, and family. Excited about the possibilities! This is David Garcia and he is running for Governor of Arizona! — traveling to PDX with Lew Granofsky, Brendan Walsh, Caitlin Elly Breedlove, Tomas E. Robles, Jr., Marisa Franco, Marco Garcia, Judy Davila, John Loredo, Ian Danley, Roy Herrera and Sarah Michelsen from Phoenix Sky Harbor International Airport.
Meet David Garcia: Portland
Join us in welcoming David Garcia, Democratic Candidate for Arizona Governor in 2018.
Nov 03 2017, 6:30 pm - 8:30 pm. Philanthropy Center, Northwest Health Foundation 221 NW 2nd Ave #300, Portland OR.[9]
Hosts
Arizona connection
Ernesto Fonseca January 13 2019·
Celebrating with Eddy Morales who was sworn in on January 8th as one of the new City of Gresham Councilors. In addition he has supported a lot of our AZ Dems to get elected. Kyrsten Sinema Patrick Morales Arizona Democratic Party David Garcia — with Eddy Morales.
With the DC Dream Defenders
Umi Selah, April 21, 2014 ·
Dream Defenders would love to spend time with their DC friends, family, and supporters this month! On Thursday, April 24th, Dream Defenders will be hosting a social at Red Rocks in DC to see you all.
The event will be a cultural gathering of the Dream Defenders' community in DC, featuring brief presentations from the Dream Defenders team, artwork, drinks, and good company. Blacked Out History M... See More — with Malu Brooks, Alana J. Hill, Angel Elliott, Corey Dade, Jade Ogunnaike, Steven Jumper, Rontel Batie, Hugh Harris, Rafael Navar, Jimmy Jay Hernandez, Aimee Ferg, Larry Ferguson, Brandon W. Ellis, Ashley Golden Brown, David Jr G, Maya Ayanna Darasaw, Aisha Alexander, Joy Lawson, Eddy Morales and Juliana Guzman-Morales.
Inclusv
Inclusv Advisory Board members, as of May 12, 2018 included Eddy Morales.
Advisory Board
Battleground Texas Advisory Board, 2018;
Board Chair Jenn Brown, Naomi Aberly, Jeremy Bird, former Dallas Mayor and Ambassador Ron Kirk, Congressman Joaquin Castro, community leader Eric D. Johnson, Austin Ligon, Brownsville Mayor Tony Martinez, volunteer leader Jennifer Longoria, labor leader Marvin Ragsdale, Eddy Morales, Amber Mostyn, Carrin Mauritz Patman, Carrin F. Patman, Kirk Rudy, and Lynda Tran.[10]
References