Doyle Niemann
From KeyWiki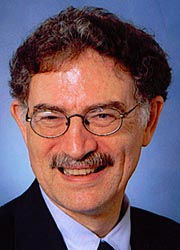 Doyle L. Niemann is Assistant State's Attorney at State's Attorney's Office in Maryland. He is a former Democratic Party member of the Maryland House of Delegates, representing District 47.
Background
Niemann was born in Grand Island, Nebraska, March 19, 1947. He has been married to his wife, Karen Morrill, for 33 years. Karen has been a teacher for more than 35 years and has worked in Prince George's County schools since 1984. After many years in the classroom, she is now an Instructional Coach and Mentor Teacher, working at Judge Sylvania Woods Elementary School in Glenarden. They have three children, all of whom graduated from Prince George's County public schools. Niemann lived and worked in Texas, Georgia, Illinois and Washington, DC, before moving to Prince George's County in 1980.[1]
Education
Regents Scholar, University of Nebraska, 1965-67. University of Texas, B.A. (government), 1969. Phi Beta Kappa. Teaching fellowship, Graduate School of Government, University of Texas, 1970. University of Maryland School of Law, J.D., 1997 (Order of Coif; Editor, Maryland Law Review).[2]
Radical journey and vision
Writing in the far left The Rag Blog, in August 2006, Neimann laid out his radical journey and vision; [3]
I left Austin in 1970, after I was purged in the great Erwin purge that wiped out John Silber and Norman what's his name, the President of UT. My sin was protesting ROTC and getting arrested for it. Couldn't have me polluting the student body as a teaching assistant any longer. But, truth be told, I was ready to leave. I had become disillusioned with academia and was convinced that there was a "real world" out there that was different.
This included a trip to Cuba with the Venceremos Brigade;
I didn't give up on politics -- or organization -- however. I went on to Houston and Space City News, then off on a Venceremos Brigade expedition to cut sugar cane (got me on a FBI list for four years, an early precursor of what we can expect from the Patriot Act). Then there was the organized antiwar movement that built up to and followed the May Day protests in Washington. I moved to Atlanta, became an editor of the Great Speckled Bird, helped organize the New American Movement (NAM), which later merged with DSA (Democratic Socialists of America), was a founding editor of the national weekly In These Times (in Chicago) and later, after I moved to the DC area, worked with Citizen Action, the multi-state organization that was created by what Dick would call the old "right wing" of the new left.
Neimann is clearly still a socialist;
These were all organized initiatives that worked to mobilize people around the values and vision that motivated us all in the '60s and '70s. So to say that organization disappeared with the fall of sds in 1969 isn't quite accurate. In fact, the organizational legacy of the new left continues to exist all across the country in a multitude of forms. To be sure, it isn't spouting the rhetoric of armed revolution, but it is working in hundreds of thousands of ways to change the fabric of the world in ways most of us could support. And it continues to have a very real and positive impact.
We may have been naïve to think back then that a mass movement would somehow magically emerge out of our efforts that would somehow fundamentally transform the structure and organization of our society. That clearly didn't happen. Nor could it, in truth, because we didn't have any idea of what kind of society we really wanted.
And when we thought we did, I fear it was not the kind of society most of us would want to have today. To me, that was the problem with those that chose the "Leninist" model Dick was talking about -- those who went into PLP, RCP, CWP, SWP, etc. I have worked with many who took that path over the years. My little town of Mt. Rainier, a nice, traditionally working class community on the edge of Washington, seems to have attracted representatives from all of them. They are great people. Many continue to do good work. But the Leninist model never offered a vision of a society that could be sold to the people who live and work around them. And that's why most of them gave up the "struggle" years ago.
But the movement that began in the '60s continues. I have spent the last two days at a conference of several hundred people working in state legislatures around the county. Mostly elected leaders, they included many veterans of the new left. Men and women, white, black, Hispanic, Asian, gay and straight, from almost every state, who continue to fight to change things. They are part of a very real movement that carries on the kind of battles that motivated the Rag.
We underestimated the nature of the problem in the '60s. There's nothing new in that. It seems to be the lot of most revolutions. But the battle is not over when it comes to creating a better, more humane and more just society. I spent part of this afternoon, for example, listening to a panel of people outline how we will turn around the battle over the right for people to marry those they love regardless of sexual orientation. They acknowledged the defeats we have suffered, but they are also learning from them and are figuring out -- precisely and strategically -- how we can win people to our side by defining the issue in terms that people can understand and by applying our organizational resources effectively.
Last night, another panel talked about how the right wing has changed the nature of the debate in our nation over the last 20 years, deliberately and systematically by out organizing us and by doing a better job of telling their story of reality. We can bemoan that, but that leads nowhere. The challenge is to regain the initiative.
Another panel applied those lessons to question of how we organize people around global issues -- the role of the US in the world and things like the war against Iraq. Building on real data and a serious examination of how people process information, it pointed to strategies we need to begin to use when it comes to explaining our positions to people who don't necessarily agree with us -- but could -- the "persuadables" in other words.
I know from my personal experience that this kind of discussion is going on across the country in hundreds of thousands of communities, involving tens of thousands of people, working in a multitude of organizational contexts. That's the legacy of the '60s.
Friend of the New American Movement
In 1981, Doyle Niemann was listed as a friend of the New American Movement.[4]
Career and service
Neimann was admitted to the Maryland Bar, 1997. Attorney.
Managing editor, Atlanta Cooperative News Project, 1973-76.
Research director, Georgia Citizens' Coalition on Hunger, 1975-76.
Managing editor, In These Times, 1976-78.
Editor & researcher, Exploratory Project for Economic Alternatives, National Center for Economic Alternatives, 1978-79.
Project director, The Youth Project, Community Jobs Clearinghouse, 1979-81.
Membership & communications director, Rural America, 1981-83.
Vice-president & senior writer, The Kamber Group, 1983-86.
Director, Corporate Communications, ULLICO, Inc., 1986-94.
Doyle Niemann Communications, 1994-2001.
Board of Directors, Maryland Citizen Action Coalition, 1982-94.
President, Freeze Voter National Education Project, 1986-90.
Member, Prince George's County Democratic Central Committee, 1986-90.
Board of Directors and Chair, Community Advisory Board, Leland Memorial Hospital, 1990-93.
Board of Directors, Prince George's Pool. Consumer Legislator of the Year, Maryland Consumer Rights Coalition, 2008.[5]
New Party member
In 1996 two Maryland New Party members "are up for school board seats this fall": Doyle Niemann in Prince George's County and Dan Parr in Montgomery County.[6]
Political career
Niemann has been a member of House of Delegates since January 8, 2003. Deputy Majority Whip, 2007-. Member, Environmental Matters Committee, 2007- (chair, ground rent work group, 2007; member, environment subcommittee, 2007-; housing & real property subcommittee, 2007-; natural resources subcommittee, 2007-). Member, Appropriations Committee, 2003-06 (public safety & administration subcommittee, 2004-06; oversight committee on personnel, 2003-06; health & human services subcommittee, 2003; child welfare work group, 2004-06). Member, County Affairs Committee, Prince George's County Delegation, 2008- (bi-county committee, 2006-, chair, 2003-05). Member, Maryland Green Caucus, 2003-. Member, National Conference of State Legislatures (legislative effectiveness & state government committee, 2005-07; legislative effectiveness committee, 2007-).
Member, City Council, Mount Rainier, 1983-87. Member, Economic Development Advisory Committee, Prince George's County, 1985-92; Board of Education, Prince George's County, 1996-2002. Assistant State's Attorney, Prince George's County, 1998- (economic crimes unit, 2001-). Member, Police Advisory Board, Mount Rainier, 2001-; Governor's Commission on Housing Policy, 2003-04 (community revitalization subcommittee); Task Force to Study Identity Theft, 2005-07. Co-Chair, Delinquency Prevention and Diversion Services Task Force, 2006-09. Member, Maryland Home-Ownership Preservation Task Force, 2007; Truancy Court Work Group, 2007-08. Chair, Task Force on the Establishment of Vocational and Technical Education High School Academies in Prince George's County, 2007-09. Member, Commission to Study the Title Insurance Industry in Maryland, 2008-10; Chesapeake Conservation Corps Program Board, 2010-.[7]
References