Douglas Monroy
Jump to navigation
Jump to search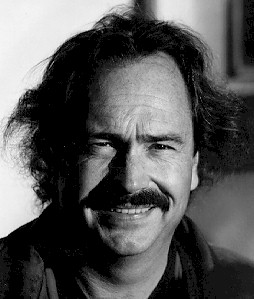 Douglas Monroy is a History Professor at Colorado College.
Tribute to Ben Dobbs
On Sunday, June 7, 1981, the Los Angeles Chapter of the New American Movement sponsored a Tribute to Ben Dobbs for "His lifelong commitment to socialism". The event was held at the Miramar-Sheraton Hotel, Santa Monica, California. Sponsors of the event included [[Douglas Monroy.[1]
Favored working with the Socialists
In 1980, a group of Western New American Movement supporters, including Doug Monroy of Colorado Springs, issued a statement to the National Conference urging closer ties to the Socialist Party USA.[2]
We the undersigned Colorado-Wyoming NAM members. and friends, favor closer work between and the Socialist Party USA.
Socialist Community School
In the 1980s, Doug Monroy was on the Organizing Committee of the Socialist Community School in Los Angeles.[3]
Publications
Monroy authored the following books:[4]
Thrown among Strangers: The Making of Mexican Culture in Frontier California (University of California Press, 1990, paperback 1993)
Rebirth: Mexican Los Angeles from the Great Migration to the Great Depression (University of California Press, 1999)
In the Footsteps of Father Serra: Essays on California, Mexico, and America
References