Dick Simpson
Jump to navigation
Jump to search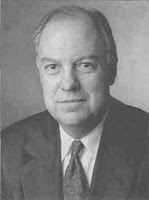 Template:TOCnestleft Dick Simpson
IVI-IPO
In 1981 Dick Simpson was on the Board of Directors as the Community Action/Municipal Affairs Chairperson of the Steering Committee of Independent Voters of Illinois-Independent Precinct Organization[1].
College Professors for Washington
In 1982 Dick Simpson was one of more than 100 Chicago academics, signing an open letter to the voters of Chicago endorsing the mayoral candidacy of Harold Washington.[2]
Progressive Chicago
In late 1993 Progressive Chicago letters were always signed by 17 people;[3]
Evening with Sister Helen Prejean
The Chicago Committee to Defend the Bill of Rights and the Bill of Rights Foundation presented an evening with anti death penalty campaigner Sister Helen Prejean March 15, 2007.
The event was endorsed by: Timuel Black, Jane Bohman, Locke Bowman, Thomas Breen, Rep. Danny Davis, Tony Fitzpatrick, Aviva Futorian, Bernard Harcourt, Jeffrey Howard, Rabbi Peter S. Knobel, Elizabeth Kooy, Peter Kuttner (IATSE Local 600), Barbara Lannan and John Lannan, Haki Madhubuti, Martin Marty, Lisel Mueller, Sara Paretsky, Father Arturo Perez, Mary Powers, Dick Simpson, Elizabeth Solomon, Thomas Sullivan, Studs Terkel, Scott Turow, Standish E. Willis ; All Saints' Episcopal Church, Campaign to End the Death Penalty, Black Radical Congress, Center on Wrongful Convictions, 8th Day Center for Justice, Illinois Coalition to Abolish the Death Penalty, The Lannan Foundation, the MacArthur Justice Center, Midwest Center for Justice, Murder Victims Families for Human Rights, National Alliance Against Racist and Political Repression[4]
References