Debbie Bell
From KeyWiki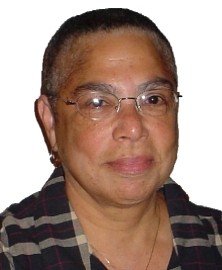 Debbie Amis Bell (formerly Debbie Amis) was a Communist Party USA leader in Philadelphia.[1].
It may seem natural for a child to follow in their parents' footsteps, but in reality it's not. Still, my parents shared their belief in the working class and their faith that justice and equality was an unending struggle with all of their five children. I was also lucky to live in Philadelphia, where there was a youth group. This is where I associated with other young people who had similar ideological and social interests. Joining the Party, my parents' Party, has been one of the most important, enjoyable and exciting events of my life.
She was married to David Bell.
Memorial
On March 18 2018, a memorial was held at the Unitarian Society of Germantown for labor and community leader Debbie Amis Bell, who passed one year ago.
Bell was a founder of the Student Non-violent Coordinating Committee (SNCC), a leader of the Philadelphia Federation of Teachers, and of its parent union, the American Federation of Teachers. She was well-known and respected in labor circles here in Philadelphia and beyond. She was a National Committee member of the Communist Party USA and a leader in the party's Philadelphia District organization.
The memorial keynote address was delivered by Jarvis Tyner, head of the New York State Committee of the CPUSA and National Committee member. Other speakers included Melvin Metelits, who at one time served with Debbie on the PFT's executive board, and Rosita Johnson, a fellow teacher, progressive caucus member, and political activist.
Ron Whitehorne, long-time chair of the Philadelphia Coalition Advocating for Public Schools, led the 100-plus crowd in singing historic labor songs.
A surprise appearance was made by Councilwoman Cindy Bass, who recalled days of street activism alongside Bell and other left activists in Germantown. Councilwoman Bass presented the family with a certificate from City Council recognizing Bell's longstanding contributions to justice.
Andrea Bell-Chaniot, Bell's daughter, spoke warmly of her mother's role in her life and the life of her family and friends.
A close friend, Joan Kryzwicki, sent a letter in which she described the warm relationship she and Bell developed walking in Philadelphia's fabled Wissahickon Park, the largest urban forest in North America. Every day they would meet at 7 a.m. to hike and talk life, family, and politics.[2]
SNCC
In the 1960s Debbie Amis worked for[3]the SNCC-(Student Non-voilent Coordinating Committee}.
I was a Field Organizer for SNCC. My major assignment was to work with the community, schools,churches and Black business community to desegrate the restaurants and businesses in Atlanta. My colleagues and I canvassed the streets, campuses, talked at churches, held rallies and meetings to recruit the community to picket, march and sit-in.
Atlanta was supportive of the SNCC activies. The community readily joined our protests and rallies. They often fed and nurtured us. Most importantly they were vigilant when we were jailed and they provided bail so that we could again hit the streets to continue our organizing and protests.
Another task was to represent SNCC at meetings with SCLC to discuss actions in Atlanta. It was not unusual for King, Abernathy, Vivian and other "big names" to be active participants along with us.
Pleasant memories and great friendships have been one of the gifts that I have gained from my service in the movement. It has layed the bases a life-long commitment for change — union, civil rights, community and the Communist Party.
Red diaper baby
Debbie Bell is the daughter of an African American father and a Jewish mother who married in the 1930's.
B.D. Amis and Sophie Sinowitz were both seasoned, active members of the Communist Party USA. They understood and rejected the whole racist ideological underpinnings that rationalized slavery in the past, Jim Crow then and structural racism today.
They fell in love. They understood that a society that fostered lynching, bestial racist violence, (like Henry Winston would always say), a society that fostered racial oppression and Apartheid so that it's capitalist ruling class could make trillions in extra profits was on the wrong side of history. They dedicated their lives to ending racism and the capitalism system that fostered it. Black and white unite and fight was the great battle cry. Sophie and B. D. along with thousands of active U.S. Communist made the difference.
Debbie was the oldest of 5 siblings and they were all raised with the highest conviction to continue the struggle and to make a difference in this world.
Communist Party USA
Debbie Bell joined the Communist Party in her teens. She was recruited by Danny Rubin in 1955. [4]
On June 1, 1975, Debbie Bell was elected as a member of the District Committee of the Pennsylvania Communist Party at the Party's District Convention.[5]
Going South
In April 1960 when Debbie was in a senior in college and already a seasoned communist, the party asked her to attend a student civil rights conference in Raleigh North Carolina as an observer. Debbie eagerly accepted.
She had never been South. And coming from a predominantly white Northeastern College she was very impressed with how well organized and professional this large gathering of mainly African Americans students was. And they got thing done.
The conference turned out to be the founding conference of the Student Nonviolent Coordinating Committee . Debbie Bell left the conference "with a sense of urgency".
At the time she said, "I was determined to make a difference." And she did, in fact one can say that she made a difference for the rest of her life.
Debbie decided to go south and work for SNCC. Her application was accepted and in March 1963 Bell headed south. She drove straight through to Atlanta, just stopping for gas.
Working for SNCC, Debbie was based in Atlanta and was involved in the effort to desegregate restaurants in that city. She and a group of organizer would march downtown picking up people along the way and they would go from restaurant to restaurant picketing and sitting in.
Some of their pickets brought out the KKK, and they were often arrested and taken off to jail.
In jail it was tough for SNCC youth. It was a hard place to be even though many of the black prisoners really appreciated what these young black and white activists were doing. The jail authorities, guards and inmates were especially vicious against the white young activists who were put in the all white units. In a segregated southern jail life was hell.
Most of the time bail would be posted and they would be out after a day or two. But one time authorities found out the Debbie was on a hunger strike. Fearing that she would be a "bad example" for the other prisoners, she was put in solitary: a room with no bed and no mattress no sink and just a whole in the floor.
She was kept there for 3 days with no contact with anyone but a black trustee who gave her toilet paper, candy, and paper and pencil to write letter to her parents to let them know her situation. The trustee would mail her notes home. When the Party found out about her imprisonment, comrade George Meyers reacted quickly to the grave danger that Debbie faced as a black comrade in a southern Jim Crow jail. George got to Atlanta as fast as he could and bailed Debbie out.[6]
Back to Philadelphia
Debbie came back to Philadelphia and continued to make a difference. As a teacher and class-conscious union member she made the difference. As an active member of the Communist Party. As a member of the party's district board and eventually the Chair of the district, Debbie made a difference. Through the years of fighting to end the Vietnam War, the Black Power days, the struggle to Free Angela, the anti apartheid struggle, the Black Radical Congress days where she was part of the national leadership.[7]
Communist Party Member
In September 2006 the People's Weekly World listed several members of the Pennsylvania Communist Party.
Asad Ali, Billie Penn Johnson, Denise Winebrenner Edwards, Donna Puleio Spadaro Dr A S Mahdi Ibn-Ziyad, Gary Puleio (In Memoriam), George Edwards, Joe Kopnitsky, Ken Heard, Ben Sears, Dave Bell, Debbie Bell, Diane Mohney & John Vago, Evie Horwitz & Larry Horwitz , Frances Gabow, The Incognito Family, James Bradford, Jimmie Wayne Moore, June Krebs, Leonard Pepper, Rookie Perna, Rosita Johnson, Sharon Hurley.[8]
Communist award ceremony
The Communist Party of Eastern Pennsylvania & Delaware's 1990 annual Peoples Weekly World banquet honored Jim Moran, director of Philadelphia Area Project for Occupational Safety and Health, and Debbie Bell, local Party chairperson and treasurer of the Black Radical Congress. Royce Adams served as MC, while Eliott Kenin sang and Amina Baraka recited poetry.
Adams read out a tribute to Bell from Julian Bond of the NAACP - he said Bell was "part of a band of brothers and sisters who dared risk life and limb to make American democracy live up to its promise....you could not selected a finer life to celebrate or a finer person to honor."[9]
Black Radical Congress
In March 1998 "Endorsers of the Call" to found a Black Radical Congress included Debbie Bell, Communist Party USA[10].
In 2000 Debbie Bell was the Philadelphia contact for Black Radical Congress[11].
In 2000 Debbie Bell served on the Coordinating Committee of the Black Radical Congress.[12]
China trip
In late May 2002, Debbie Bell, national chairperson of the CPUSA's African American Equality Commission, spoke to a crowd at the Center for Marxist Education in Boston about her trip to the People's Republic of China. Many are searching for a Marxist analysis of the developments in China and Bell's speech helped provide that. The meeting also celebrated the 89th birthday of CPUSA veteran Laura Ross.[13]
PWW, Feb. 28-March 5, 2004, "What's On" section
In the Feb. 28-March 5, 2004 edition of the PWW, in its "What's On' calendar section, Debbie Bell was a scheduled speaker at the CP's New Haven Peoples Center, New Haven, Connecticut, and was identified as follows: "Debbie Bell, 1960s civil rights organizer, Chair, African American Equality Commission, CPUSA; Phildelphia Federation of Teachers Retirees"
SNCC re-union
The Student Nonviolent Coordinating Committee held its 50th anniversary conference at Shaw University here, April 15-18, 2010.
At its founding here on April 17, 1960, the now-legendary civil rights organization adopted its first formal program. Life long Communist Party USA activist Debbie Bell was a founding member, serving alongside Julian Bond, Harry Belafonte, John Lewis (now a member of Congress from Georgia), Freedom Singer and Sweet Honey in the Rock founder Bernice Johnson Reagon, the Revs. David Forbes and James Lawson, Joyce Ladner and Dick Gregory.
All these founders spoke at the anniversary event. There were speeches too by Attorney General Eric Holder and actor Danny Glover.[14]
Glover and Holder were too young to be part of SNCC, but both emphasized that they would not be where they are today without SNCC and its heroic struggle for African American liberation.
Philadelphia Social Science Forum Black History Month event
The Philadelphia Social Science Forum in honor of Black History Month presented an "An evening with Martha Prescod Norman Noonan", co-editor of the recently published "Hands on the Freedom Plow: Personal Accounts by Women in SNCC"
Additional Remarks by Debbie Amis Bell, Founding Member of SNCC District Organizer, Communist Party of Eastern Pennsylvania & Delaware
Friday, February 18, 2011, 7:00 P.M., Tabernacle United Church, 3700 Chestnut Street, Philadelphia, Pennsylvania
Sponsors:
Friends of the People's World, Communist Party of Eastern Pennsylvania & Delaware, United for Peace and Justice/Delaware Valley Network (UFPJ/DVN) Education Committee, Philadelphia Black Radical Congress, National Writers Union Philadelphia Chapter
Endorsed by: Brandywine Peace Community [15]
CLUW awards
On Thursday, June 16th, 2011, the Philadelphia Chapter of the Coalition of Labor Union Women, held their annual Working Women's Awareness Week Awards Reception. Labor Justice Radio, a program of the Media Mobilizing Project, was among the honorees.
A proclamation from U.S. Representative Chaka Fattah and a Citation from State Representative Babette Josephs were also presented to Labor Justice Radio. Other honorees included:
Debbie Bell, retired PFT leader; civil, workers, and human rights activist
Marianne Bellesorte, Rebecca Foley, Kate Scully, leadership team of the Coalition for Healthy Families & Workplaces
Union Woman of the Year, Vickie Milhouse, Founder, President Emerita, United Child Care Union, NUHHCE/AFSCME
CLUW member, Ellen Slack, of AFSCME Local 590, presented the members of Labor Justice Radio with the award.[16]
References