David Roediger
Jump to navigation
Jump to search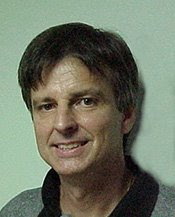 Template:TOCnestleft David Roediger... is a California activist.
Red Rose Collective
Bill Pelz joined the Chicago branch of the International Socialists (IS) at the beginning of the 1970s and soon became one of the best known leaders of the Left in Chicago. He was a founding member of the Red Rose Collective along with the historians Mark Lause and David Roediger, and a member of the New World Resource Center. Both Red Rose and New World were radical book stores and important local organizing and information centers.
War Times
In January 2002, a group of San Francisco leftists, mainly involved with STORM or Committees of Correspondence, founded a national anti-Iraq War newspaper[1] War Times.
Endorsers of the project included David Roediger.
Sacramento Marxist School
On Nov 17 2005 David Roediger lectured at the Sacramento Marxist School on The Dilemmas of Popular Front Antiracism: Looking at the House I Live In.[2]
Against the Current
In 2009 David Roediger was listed as an advisory editor of Against the Current, bi-monthly analytical journal of U.S. Trotskyite organization Solidarity .[3]
How Class Works
The "How Class Works - 2008" conference held at Stony Brook, New York, June 5 - 7, 2008, Center for Study of Working Class Life, proposed speakers list included: Sam Anderson, Catherine-Mercedes Brillantes Judge, Pedro Caban, Fuat Ercan, Claudia Fegan, Bill Fletcher Jr, Tami Gold, Elizabeth Hoffman, Sara Jarayaman, Stathis Kouvelakis, Sherry Linkon, Meizhu Lui, Manning Marable, Jack Metzgar, Nelson Motto, Manny Ness, Bertell Ollman, Jeff Perry, Catherine Pouzoulet, David Roediger, Andrew Ross, John Russo, Vinny Tirelli, Michelle Tokarczyk, Richard Trumka and Joe Wilson.
Conference organiser was Michael Zweig Director, Center for Study of Working Class Life, Department of Economics State University of New York ,Stony Brook, NY[4].
References