David Green
From KeyWiki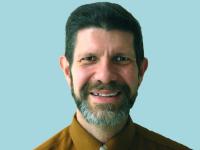 Dr.David Green is the Chair of Greater Detroit Democratic Socialists of America.
Debs Dinner Comrades
Greater Detroit Democratic Socialists of America October 29 2019·
2019 Detroit DSA Douglass Debs Dinner Throwback Dana Martinez.
With Nada Daher, Catherine Hoffman, Tameka Ramsey, Abdul El-Sayed, Rashida Tlaib, Brian Stawowy,David Green, Natasha Fernandez-Silber.
2001 DSA leadership
Nineteen people ran for the sixteen National Political Committee positions elected at the 2001 Democratic Socialists of America Convention. The winners were:
Theresa Alt, Ithaca
Susan Chacin, Berkeley
Eric Ebel, Ann Arbor
Virginia Franco, San Diego
David Green, Detroit
Gabe Kramer, Columbus
Selina Musuta, Ithaca
Gina Neff, New York City
Angel Picon, Stockton
Maria Pineda, Davis
Kathy Quinn, Philadelphia
Jason Schulman, New York City
Joseph Schwartz, Ithaca
Timothy Sears, Oakland
Jessica Shearer, New York City
Herb Shore, San Diego
The Young Democratic Socialists representatives to the NPC (sharing the one Youth Section vote) were Joan Axthelm (Chicago) and Fabricio Rodriguez (Arizona).[1]
Democratic Socialists of America Member
In 2006 David Green, Michigan Institute for Neurological Disorders, Michigan, donated $1,500 to the Democratic Socialists of America Political Action Committee. According to DSA's Democratic Left Spring 2006,[2]
"DSA has formed a Political Action Committee—Democratic Socialists of America PAC (DSA PAC), which will raise funds to enable activity that supports or opposes candidates for federal office. By law, DSA is not permitted to expend its resources in support of or against candidates in partisan elections; however, DSA is permitted to form a PAC for this purpose...
...Only DSA members in good standing may contribute to the PAC. Because the law is so specific, all contributions are carefully screened to make sure that they are from members."[3]
DSA electoral work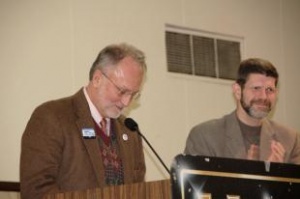 In 2008 Greater Detroit Democratic Socialists of America endorsed state representative candidates Sarah Roberts (St. Clair Shores-Harrison Township), Vicki Barnett (Farmington-Farmington Hills), Lisa Brown (West Bloomfield-Harrison Township), and Jonathan Switalski (Warren-Sterling Heights). As a result, DSA members have been canvassing, phone banking, and stuffing envelopes for one of these four candidates almost every weekend since the late summer. To date, the following members have participated in at least one (and usually several) campaign dates: Brandon Moss, Selma Goode, Michelle Fecteau, Bob Alpert, Lon Herman, Maurice Geary, Helen Samberg, Bob Frumkin, Charlie Rooney, Julie Barton, David Elsila, David Green, Dave Ivers, Michael Dover, Bill Helwig, Bob Denoweth, and Marilyn Schmidt.[4]
Cuba visit
David and Teena Green visited Cuba in early 2009.[5]
My wife, Teena, and I visited Cuba from February 2nd through February 9th. We were allowed to travel to Cuba as part of a religious mission from our synagogue donating medication to various clinics on the island.
As a democratic socialist, I approach Cuba with a certain set of biases. On the one hand, I am enormously impressed with the Cubans' success in reducing inequality on the island over the last 50 years. On the other hand, I refuse to become a propagandist for an authoritarian regime (notwithstanding Cuba's legitimate critique of bourgeois democracy). Cuba is not a socialist paradise. However, the Cubans have made significant advances in social welfare over the previous regime—and with little resources.
One of the most impressive features of Cuban society is its health care system. The Cuban system demonstrates what can be accomplished when health care is viewed as a human right rather than a commodity.
DSA contact
In 2009 David Green was Detroit contact for Democratic Socialists of America[6].
Human Rights Day Celebrations
On the evening of December 10th, 2008 Democratic Socialists of America members Helen Samberg, Earl Mandel, and David Green staffed a table at the Michigan Coalition for Human Rights (MCHR) celebration of Human Rights Day at the Hope United Methodist Church in Southfield. They distributed copies of DSA's Economic Justice Agenda, Democratic Left (DSA's quarterly national magazine), and the Detroit DSA newsletter. They also gathered signatures on DSA's Renegotiate NAFTA petition. Reverend Wendell Anthony, President of the Detroit NAACP, delivered the keynote address at this event [7]
DSA NPC member
At the Democratic Socialists of America 2009 National Convention Evanston, Illinois November 13-15, 2009, a new National Political Committee was elected;[8]
DSA 2011 leadership
Elected to serve on the Democratic Socialists of America National Political Committee – the leadership body described as "the engine room of the organization", in November 2011, were;[9]
Theresa Alt (Ithaca, NY)
Stuart Elliott (Wichita, KS)
Paul Garver (Boston, MA),
Virginia Franco (San Diego, CA)
David Green (Detroit, MI)
Barbara Joye (Atlanta, GA)
Frank Llewellyn (New York, NY),
Dan Michniewicz (Pinckney, MI)
Simone Morgen (Columbus, OH),
Joseph Schwartz (Philadelphia, PA)
Peg Strobel (Chicago, IL)
Plus the two YDS co-chairs, Sean Monahan (Philadelphia, PA) and Jackie Sewell (Lawrence, KS).
Launch of Greater Detroit PDA Chapter
Sat, Oct 20, 2012 Colors Restaurant 311 E. Grand River, Detroit Rep. John Conyers (MI-14) and candidate for Congress for the 11th Congressional District Dr. Syed Taj addressed the launch of the new Greater Detroit area chapter of Progressive Democrats of America. David Green (DSA) and Tim Carpenter (National Director for PDA) also spoke.
This event is a chance to meet the greater progressive community of Detroit and make plans to elect Dr Syed Taj.[10]
Peters contact
In 2013 Progressive Democrats of America assigned activists to deliver their material to almost every US Congressman and several Senators. David Green, head of Greater Detroit Democratic Socialists of America was assigned as contact for Rep. Gary Peters.[11]
DSA 2016 leadership
The 2016-17 Democratic Socialists of America National Political Committee elected members are: Jared Abbott, Hope Adair, Theresa Alt, David Green, Jose Gutierrez, Elizabeth Henderson, Frank Llewellyn, Sean Monahan, Simone Morgen, Brandon Payton-Carrillo, Joseph Schwartz, Peg Strobel and Russell Weiss-Irwin. The convention also voted to add two new honorary vice chairs: Deborah Meier and Bhaskar Sunkara. [12]
DSA NPC candidate
In August 2017 David Green stood for election to the Democratic Socialists of America National Political Committee, at the National Convention in Chicago, from Greater Detroit Democratic Socialists of America.[13]
I was born and raised in Flint, Michigan. I received both my undergraduate and medical degrees from Michigan State University. I have been in private practice in neurology for the past twenty-eight years. During my years of medical practice, I have witnessed first hand the negative consequences of our dysfunctional health care system and have become an advocate for single payer national health insurance. I have lectured on single payer as a representative of Physicians for a National Health Plan and presently serve as President of the Michigan Universal Health Care Access Network (the state single payer health insurance coalition).
I have been chair of the Detroit chapter of DSA since 1996. Our chapter has been one of the strongest at implementing the inside-outside strategy promoted by Michael Harrington. We have organized coalitions to pass living wage ordinances in six municipalities in southeastern Michigan. Detroit DSA ran a campaign that pressured the Board of Governors at Wayne State University to adopt an anti-sweatshop policy. We lobbied the state senate to pass Medicaid expansion in Michigan under the Affordable Care Act. Along with National Nurses United and Progressive Democrats of America, we organized a huge demonstration in 2014 to protest water shut-offs in Detroit.
As chair of Detroit DSA, I have participated in successful electoral work for the last twenty years. We have helped to elect over two dozen candidates to Congress, state legislature, state senate, and county commissions. Candidates now come to us seeking DSA's endorsement. Detroit DSA played a pivotal role in Bernie Sanders' upset victory in the 2016 Michigan Democratic Presidential Primary. Our chapter housed out of state organizers for the campaign. We set up the Sanders campaign headquarters in Detroit, Pontiac, and Macomb county. We organized a huge Sanders rally at UAW Local 600. We set up an effective canvassing and phone banking network of our members..[14]
Detroit DSA FB group
Members of the Greater Detroit Democratic Socialists of America closed Facebook group, accessed April 22 2018, included David Green.
Stand with Alexandria Ocasio-Cortez
We Stand with Alexandria Ocasio-Cortez was a 2018 letter signed by several Democratic Socialists of America members mainly from the DSA North Star in response to attacks on Ocasio-Cortez over remarks she made on Palestine.
A recent petition circulated by some DSA members criticizes Ocasio-Cortez for supporting a two state solution to the Palestine-Israel question and not aligning with a long list of demands regarding Palestine and Israel. Should Ocasio-Cortez fail to agree with this list of demands, the petitioners are calling for DSA to revoke her endorsement. These attacks on Ocasio-Cortez have come despite the fact that she has staked out positions which will make her one of the strongest advocates of Palestinian rights and self-determination in Congress.
We stand with Alexandria Ocasio-Cortez. The position she has taken on Israel and Palestine are principled stances, worthy of a democratic socialist, in its recognition of both Palestinian humanity and rights and Israeli humanity and rights. On this issue, as many, she will be a voice for the voiceless in Congress.
Signatures included David Green.[15]
DSA North Star
In 2018 David Green was an original signatory of the DSA North Star founding principles statement.
References