David Bensman
From KeyWiki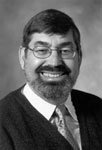 David Bensman is a Professor of Labor Studies and Employer Relations at Rutgers University.[1]
Writing
In 1994, Bensman was the co-author, with Roberta Lynch of Rusted Dreams: Hard Times in a Steel Community, which chronicles the decline of the steel industry in Southeast Chicago.[2]
DSOC supporter
The original Democratic Socialist Organizing Committee publication was called Newsletter of the Democratic Left. Those listed as helping produce the October 1973 issue were David Bensman, Henry Bayer, Gretchen Donart, David Gaberman, Tom Kramer, David Kusnet, Jon Ratner, Ronnie Steinberg Ratner, Mark Schaeffer, Nancy Shier.[3]
Socialist Scholars Conference 1990
The Socialist Scholars Conference 1990, held September 6-8, at the Hotel Commodore, New York, included panels such as:[4]
International Labor Solidarity: Eastern Europe and Beyond
Sponsor: Labor Education Center, Rutgers University
Moderator: David Bensman, Labor Education Department, Rutgers University
Paul Garver, Labor Education Center, Rutgers University
Tony Mazzocchi, AFSC commentator
Guillermo Grenier, Center for Labor Studies, Florida International University
Arthur Lipow, Birkbeck College, London
DSA's Cuba Letter
David Bensman signed an April 2003 Statement on Cuba, initiated and circulated[5] by prominent Democratic Socialists of America (DSA) member Leo Casey, calling for the lifting of trade sanctions against Cuba.
"a statement circulating among democratic left/socialist folks, largely by members of Democratic Socialists of America, condemning the recent trials and convictions of non-violent dissenters in Cuba".
The petition criticized Cuba's poor human rights record, but shared the blame for Cuba's problems with reactionary elements of the U.S. administration...
The democratic left worldwide has opposed the U.S. embargo on Cuba as counterproductive, more harmful to the interests of the Cuban people than helpful to political democratization. The Cuban state's current repression of political dissidents amounts to collaboration with the most reactionary elements of the U.S. administration in their efforts to maintain sanctions and to institute even more punitive measures against Cuba.
Many of the petition's 120 odd signatories were known members of DSA.
"Dissent" magazine
In 2009 the Democratic Socialists of America aligned Dissent Magazine masthead[6] Editorial Board members were;
Bernard Avishai, Joanne Barkan, David Bensman, Marshall Berman, Paul Berman , H Brand, David Bromwich, Luther Carpenter , Jean L Cohen, Mitchell Cohen, Bogdan Denitch , Jeff Faux, Cynthia Fuchs Epstein, Todd Gitlin, Murray Hausknecht, Agnes Heller, Jeffrey Isaac, Michael Kazin , Martin Kilson, Erazim Kohak, William Kornblum, Jeremy Larner, Susie Linfield, Kevin Mattson, Deborah Meier, Harold Meyerson, Nicolaus Mills , Jo-Ann Mort, Brian Morton, Carol O'Cleireacain, George Packer, Martin Peretz, Anson Rabinbach, Ruth Rosen, James Rule, Alan Ryan, Patricia Cayo Sexton, Jim Sleeper, Ann Snitow, Cornel West, Sean Wilentz, Dennis Wrong.
References