Dale Harrington
From KeyWiki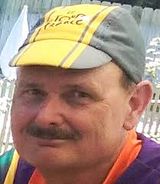 Dale Harrington is a founding member of Democratic Socialists of America and has worked in Oakland politics for many years. He is currently a member of the East Bay chapter's technical sub-committee and took an active role in supporting the Oakland Teacher's strike.[1]
He is a retired Kaiser Permanente manager of programming and analytics.
DSA delegate
In November 1985, East Bay DSA delegates to the Democratic Socialists of America National Convention included, Suzanna Tadlock, Eileen Luna, Sandy Chelnov, Fran Biderman, Dean Ferguson, Dave Buchanan, Liv Brown, Matthew Hallinan, Alan Snitow, Ray Ahearn, John Katz, Dale Harrington, Angie Fa, Nancy Skinner.
DSA Facebook group
Members of the California Democratic Socialists of America, statewide Facebook group, as of January, 8 2019 included Dale Harrington.[2]
References