Chani Beeman
From KeyWiki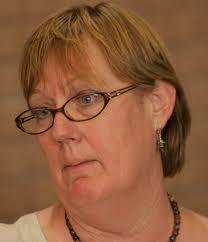 Chani Beeman is Director of Diversity, Equity and Compliance at Riverside Community College District.
DSA
In 1990, Chani Beeman served on the California committee of Democratic Socialists of America.[1]
CoC National Conference endorser
In 1992, Chani Beeman, Los Angeles endorsed the Committees of Correspondence national conference Conference on Perspectives for Democracy and Socialism in the 90s held at Berkeley California July 17-19.[2]
References
↑

The Californian, Vol 1, no. 1 October 1990