CASA de Maryland
Jump to navigation
Jump to search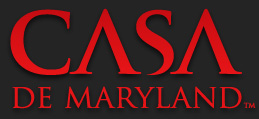 CASA de Maryland is a Maryland based, far left, "immigrants rights" organization.
President Hugo Chavez of Venezuela's is sending $1 million a year of his oil revenue to an American organization "bent on keeping America's borders wide open. Casa de Maryland openly helps migrants illegally in the United States. It also receives $4 million from the state of Maryland and Montgomery County out of a total budget of $9.5 million a year".[1]
National Council of La Raza Affiliate
CASA de Maryland is listed as an "affiliate" of UnidosUS. Affliates are described in part as "community-based organizations that directly serve the Latino population across the country".[2]
CSA board members
Alumni of CASA de Maryland's board include Cecilia Munoz, White House director of intergovernmental affairs, and Thomas Perez, assistant attorney general for civil rights.[3]
History
CASA of Maryland was founded in 1985 by representatives of various congregations, both Central Americans and native-born U.S. citizens. CASA was created in response to the human needs of the thousands of Central Americans arriving to the D.C. area after fleeing wars and civil strife in their countries of origin. In the basement of the Takoma Park Presbyterian Church , CASA provided emergency clothing, food, immigration assistance, and English instruction to new immigrant arrivals from Central America. CASA started with a staff of 2, a handful of volunteer teachers, and funds from various congregations.
As the community grew in numbers and its needs grew in complexity, CASA so expanded its programs. In 1991, in response to growing numbers of day laborers congregating on street corners looking for work in the Long Branch neighborhood of Silver Spring, with the support of Montgomery College and private foundations, CASA set up a temporary trailer to provide legal and employment assistance to the workers. In 1993, Montgomery County granted CASA space and funding to operate a formal Center for Employment and Training at 734 University Blvd. East, in Silver Spring. This was CASA's first workers' center , which has served as a model for the creation of numerous other centers in Maryland and across the country.
Today, CASA has programs in employment placement, vocational training, financial literacy, job development, ESOL instruction, Spanish literacy, citizenship classes, legal services, health outreach and education, health information services, social services, and community organizing and advocacy. CASA operates 3 workers' centers and a community education center, and is in the process of opening 2 more workers' centers, a vocational training school, and a 20,000 square-foot multicultural center in the heart of Langley Park. Our offices are located throughout the state of Maryland , specifically focusing on our community in Baltimore City, and Prince George's and Montgomery Counties. CASA caters its programs to three main constituencies: low-income women, workers, and tenants .
CASA is currently recognized as the largest Latino and immigrant organization in the state of Maryland, and is the recipient of national and international recognition for its work, including awards such as the Annie E. Casey Foundation's "Families Count!" Award (2005), the National Council of La Raza's "Affiliate of the Year" Award (2004), the Institute for Policy Studies' Letelier-Moffit Domestic Human Rights Award (2003), and the Mexican-American Legal Defense and Education Fund's Community Service Award (2006). Thanks to partnerships with local governments, private foundations, individuals, congregations, civic associations, and other organizations supporting CASA's work, over 20,000 low-income Latinos and immigrants directly benefit from CASA's programs and services every year.[4]
Board of Directors
As of February 2011;[5]
Mr. Shiras serves as CASA's Board President, and has been with CASA's Board since 2003. Mr. Shiras is also the Vice President for Employment at the International Youth Foundation (IYF), which works in 70 countries to improve the conditions and prospects for young people where they live, learn, work, and play. Prior to his position at IYF, Mr. Shiras was Senior Vice President at Independent Sector (IS), the largest American association of non-profit organisations, foundations, and corporate philanthropy programmes based in Washington D.C. Previously, he worked for thirteen years in international development in Latin America and Africa. He speaks fluent Spanish and has published articles in major newspapers including The New York Times and The Washington Post as well as chapters in several books. Mr. Shiras was nominated by the Cultural Movement of Antelias for "Man of the Year". He is currently a member of the Board of trustees of the Chronic Care Centre, Committee for National Action, Committee for Development Studies, Cultural Arab Club, Human Rights League, and the Cultural Committee for the South Lebanon.
Originally from the Dominican Republic, Rev. Simon Bautista first immigrated to the United States in 1991, arriving in NYC. He has lived in the Washington, DC area since 2000. Rev. Simón Bautista began work as the Diocese of Washington's new Latino Missioner in 2004. As a former Roman Catholic priest, he was received into the Episcopal Church in January 2004. He is Vice-President of the Board of Directors at CASA. He is currently in the Latino Ministry Committee of the Episcopal Dioceses of Washington.
Andrew Kleine, Corporation for National and Community Service, Treasurer
Andrew Kleine is a federal executive with 15 years of experience in budgeting, financial management, policy analysis, evaluation, and performance measurement. He has worked at every level of the federal government – the White House, Capitol Hill, a cabinet department and an independent agency – and is currently the Deputy CFO for Planning and Program Management at the Corporation for National and Community Service. Mr. Kleine has devoted his career to helping agencies achieve better results through performance management. At the U.S. Department of Transportation, he helped write one of the first performance plans under the Government Performance and Results Act, and he has implemented performance-based budgeting at two agencies. Mr. Kleine is deeply involved in his community, and he has led efforts to expand affordable housing and improve pedestrian safety and forest conservation. He revived the Presidents Council of Silver Spring Civic Associations, an umbrella group of 12 associations representing more than 7,000 households in and around downtown Silver Spring. He also serves as Treasurer of Casa of Maryland, a Latino social services and advocacy non-profit, and is a member of the Long Branch Advisory Committee. He served on the board of the Unitarian Universalist Affordable Housing Corporation for six years. In 2003, his work to create Maryland's Neighborhood Intervention Fund was recognized with a national advocacy award from the Opportunity Finance Network. Mr. Kleine is a graduate of Washington University in St. Louis and the Gerald R. Ford School of Public Policy at the University of Michigan. He also completed the Senior Executive Fellows at Harvard University's John F. Kennedy School of Government. He lives in Silver Spring, Maryland with his wife and two children.
Herminia Servat, CASA de Maryland Mujeres Buscando Justicia Committee, Secretary
Originally from Peru, Herminia Servat is the elected representative for domestic workers for CASA de Maryland. She is a committed volunteer and her background includes an emphasis in women's rights, particularly domestic workers in the United States as well as in Peru. She worked under contract with CLARK Construction. Mrs. Servat is the Secretary of the Board of Directors at CASA de Maryland.
Patricia Arzuaga is a health care attorney currently serving as Counsel in the Legal Division advising Kaiser Foundation Health Plan of the Mid-Atlantic States, Inc., a Maryland-based health maintenance organization. In this capacity, she counsels clients on the application of federal and state laws, including COBRA, ERISA, FMLA, HIPAA, Medicare, and state insurance and health care laws governing the payment for and delivery of health care services. She received her law degree at Harvard University, and her Bachelor of Arts degree at Yale University. She has practiced law for over 15 years, holding positions in the federal government as well as the public non-profit sector and the private sector. She has served as a trial attorney for the U.S. Department of Justice as a regulation attorney for the U.S. Department of Labor, and has also held advocacy positions at the BlueCross BlueShield Association and America's Health Insurance Plans, the premier advocacy organization for managed care health plans. Patricia is a member of the District of Columbia, Maryland, and New York Bars and of the American Health Lawyers Association. She is also an active member of the Maryland Hispanic Bar Association Patricia currently serves on the Board of Directors of CASA de Maryland as well as the Latin American Youth Center, D.C. and the Advisory Council of the Maryland Multicultural Youth Centers. Previously she served on the Archdiocese of Washington's Board of Trustees for the Catholic Youth Organization, and directed the Youth Ministry at her parish, St. Joseph's Church in Largo, Maryland.
Delegate Jolene Ivey has been a Member of House of Delegates since January 10, 2007. Delegate Ivey has had a wide array of experience with various organizations & committees, like the following: Ways and Means Committee, member 2007- (election law subcommittee, 2007-; revenues subcommittee, 2007-). Vice-Chair, Bi-County Committee, Prince George's County Delegation, 2007-. Member, Legislative Black Caucus of Maryland, 2007-; Women Legislators of Maryland, 2007-. After graduating from Towson University, B.A. (mass communication), in 1982; Del. Ivey earned her MA in Journalism from University of Maryland, in 1992. Del. Ivey has also excelled in the following positions: Co-Host, "Say Baltimore," WMAR-TV, WNUV-TV, 1983-84. Writer and Producer, WMAR-TV, 1984-88. Freelance writer, 1989-. Director, Media Relations, Community Teachers Institute, 2004-. Co-Founder and President, Mocha Moms, Inc., 1997-2002. Member, Board of Directors, Cheverly Swim & Racquet Club, 1997-; Cheverly Young Actor's Guild, 2001-. Co-Chair, Family Crisis Center Advisory Council, 2006-. Member, Cheverly United Methodist Church (staff-parish relations council). She also held the position of Press Secretary for U.S. Representative Benjamin L. Cardin of Maryland, 1988-89. Del. Ivey is currently in the Board of Directors of CASA de Maryland.
Adraiana Pelaez earned her bachelor's degree in Communications at the Universidad Juarez Autonoma in Tabasco, Mexico. Later she earned her master's degree in Administration of the Human Factor in Universidad del Valle, Mexico. Adriana has been a volunteer at CASA since 2005. She has played an important role in organizing pro immigration reform rallies with CASA staff. She is currently a member of CASA's ASIM group, a group that addresses issues for the betterment of the immigrant woman. She has also lobbied in front of the Senate in Washington, DC. She was elected Board member at CASA by the Baltimore constituents.
Joseph E. Eyong was born in Cameroon, Central Africa and moved to the United States of America in 1986. After graduating from Hillsdale College in Hillsdale, Michigan he served as the program director of the Manor Foundation in Jonesville, Michigan. He moved to Silver Spring, Maryland in 1995 where he got involved with the Jubilee Association of Maryland were he currently serves as the president of African Community Gateway, Inc. Mr. Eyong served as the District 20 Caucus Chair in Montgomery County for 4 years (1999-2003). He is currently the Precinct Chair for 5-10 in District 20. Mr. Eyong vast multicultural and community related experience includes serving as the National Chairman of Manyu Elements Cultural Association (MECA-USA) from July 1999 to July 2003, Trustee Member of the African University Foundation and Technical Adviser to the Executive Director of the All Cameroon Cultural Development foundation (ACCDF).
Lourdes Delgado, CASA de Maryland's Condo Landlords' Committee of Prince George County
Originally from the Dominican Republic, Ms. Delgado is currently a Tenants' committee leader at CASA. She is also an entrepreneur and a long time resident of the Langley Park area. She is currently running a day care center in Langley Park. Lourdes is an elected member of CASA's Board of Directors.
Rebecca Anne Epstein, The Management Center
Currently the Chief of Staff at the Management Center, Rebecca Ann Epstein has a long and active history working with non-profit organizations and with social justice leaders in Washington, DC. Her professional experience consists of a broad array of organizations with a common objective of social justice. The following are organizations where she has developed her professional skills: The Advocacy Institute, Taub Urban Research Center, Blocks Together, Office of Public Interest Advising, Harvard Law School. Rebecca has also participated in community activities, with the following organizations: Center for Progressive Leadership, Founder of Wagner Policy Alliance, at NYU Wagner; Ethnographer & Helath worker at the Institute for Central American Development Studies, in Costa Rica; and Founder and co-president of Teach!, at Amherst College. Rebecca has a master's in Public Administration in Public and Nonprofit Management and Policy, from New York University, Wagner Graduate School of Public Service; and a bachelor's in Anthropology, from Amherst College.
Sylvia Ontaneda-Bernales, Esq., Ober & Kaler
Ober|Kaler attorney Sylvia Ontaneda-Bernales has been named one of Maryland's Top 100 Women. The honor, bestowed by Maryland's business and legal daily newspaper, The Daily Record, recognizes those women who demonstrate a high level of achievement through professional accomplishment, community service, leadership and mentoring. Ms. Ontaneda-Bernales will join the other Top 100 honorees at a special ceremony to be held at Baltimore's Meyerhoff Symphony Hall on May 12. An attorney in Ober|Kaler's Litigation Group, Ms. Ontaneda-Bernales is dedicated to the legal profession and to public service. She is active in numerous professional and community groups, including the American, Baltimore City, Baltimore County, District of Columbia, and Maryland bar associations, as well as the Maryland Hispanic Bar Association, the Hispanic National Bar Association, the Maryland Women's Bar Association, and the American Immigration Lawyers Association. She serves on the MSBA Immigration Committee, the Maryland Immigrant Rights Coalition Steering Committee, and the Baltimore City Bar's Pro Bono Legal Services Committee, among others. Ms. Ontaneda-Bernales mentors law students in the MHBA program and high school students in the Mentoring to Empower Program sponsored by Community Law in Action. She also serves as an Alternative Dispute Resolution Volunteer and Spanish language interpreter for the Maryland State Judiciary, and as a Casa de Maryland board member. Governor O'Malley appointed her to the Maryland Health Care Commission in October 2007. Ms. Ontaneda-Bernales has previously been awarded the Maryland Volunteer Lawyers Service (MVLS) 2007 Educator Award and the Maryland Hispanic Bar Association Public Service Award for Outstanding Contribution by an Individual. She was also granted the Women's Role Model Award by Attorney General of Nevada, Frankie Sue Del Papa. Originally from Peru, Ms. Ontaneda-Bernales is a graduate of the University of Nevada at Reno (B.A., with high distinction, 1993; M.A., 1996) and the George Washington University Law School (J.D., 2002). She has been a professional print and television journalist, documentary maker, minister, religious publishing editor, college professor, published poet, and jungle explorer. She resides in Baltimore City.
Ken Bianchi, Computer Patent Annuities North America LLC
Staff
As of February 2011;[6]
Executive Direction
Mr. Torres has been recognized nationally and internationally for his leadership and vision in the immigrant rights movement in the United States. Originally a union leader from Colombia, Mr. Torres came to the U.S. to avoid political persecution. He joined CASA's staff as a community organizer, and has served as CASA's Executive Director since 1994. Under his leadership, CASA has grown from an organization with a handful of staff members and a budget of under $500,000 to a nationally awarded multi-service Latino advocacy and support agency with a staff of over 50 and a budget of nearly $5 million. Mr. Torres was the founding president of the Maryland Latino Coalition for Justice, a statewide grassroots lobbying organization, and has served as a Board member on the National Capital Immigration Coalition, the Prince George's County Executive Transition Committee, Board President of the National Day Labor Organizing Network, member of the Envision Greater Washington Work Group to develop a strategic visioning process for the region for the next 25 years, and on numerous task forces and leadership groups addressing issues of diversity, immigrant rights, and multiculturalism across the Washington metropolitan area. In December 2001 Mr. Torres received the Ford Foundation's prestigious "Leadership for a Changing World" award, akin to the MacArthur Genius Awards presented to 12 grassroots leaders nationwide. In 2002, Mr. Torres was named one of 15 Washingtonians of the Year by Washingtonian Magazine. Under his direction, CASA has received numerous awards and national recognition, including: the National Council of La Raza Affiliate of the Year Award in 2004, which recognized one of over 300 Hispanic-serving organizations for their excellence in serving the Latino community; the Letelier-Moffitt Domestic Human Rights Award, presented to CASA by the Institute for Policy Studies in 2003; the Annie E. Casey Foundation "Families Count!" award, presented to CASA in 2005; and the Mexican American Legal Defense Fund Community Service Award, presented in March 2006.
Mr. Lopez, originally from Perú, comes to CASA with several years of real estate experience, working in the Latino community. He has a B.A. in Anthropology from the University of Maryland. His responsibilities at CASA include executive administration, Board development, and staff support to the Executive Director.
Administration
Ms. Linares comes to CASA with more than ten years of experience in budgeting, financial analysis, financial reporting, project and accounting oversight in an international arena for commercial and non profit organizations, and more than seven years of consulting experience for small and medium sized private companies in strategic and operational planning with an emphasis on financial and operational design, projections, implementation and monitoring. Ms. Linares has held finance and management positions at multiple non-profits overseas, with a focus on women's economic development. As CASA's CFA, Ms. Linares supervises the entire financial and administrative division of the organization that includes accounting and audit oversight, contract, human resource, IT and site management.
Jose García - Information Technology and Database Manager
Born in Andalusia Mr. Larra has lived and worked in different countries including Spain, Guatemala and Dominican Republic. Mr. Larra's professional background starts as an educator and psychologist in educational institutions and universities as well as institutions dealing with issues regarding HIV, low income families and prostitution. Some of his duties included counseling and psychological therapies in special centers, and working with food and drug programs in different non-profit organizations. He specialized in Human Resource Management and Psychology Research, publishing various articles in prestigious scientific magazines. He comes to CASA with several years of experience in Human Resource Management.
Department of Strategic Initiatives
Development
Ms. Freedman has served as CASA's Development Director since January 2004. Under her leadership, CASA's budget has grown from $2.6 million to nearly $6 million in 4 years. CASA currently boasts a wide range of funders and supporters, including over 45 foundations, 250 individuals, over a dozen congregations, and government contracts from the federal, state, county, and city-level. As Development Director, she is responsible for all fundraising activities, including oversight of CASA's "Building for the Future" Campaign. Ms. Freedman is a graduate from IMPACT Silver Spring Community Empowerment Program, and a graduate of the Non-profit Leadership Institute. She is a also a member of the Leadership Montgomery class of 2008.
Ms. Maldonado has been with CASA since 2000, first as a Board member, then leading CASA's Housing Program, and currently managing corporate and individual giving in development. Under her direction, CASA's Housing Program conducted the one of the first bilingual housing and neighborhood indicator surveys in partnership with the University of Maryland, surveying tenants in the apartment complexes in Long Branch. Prior to her work at CASA, Ms. Maldonado worked with several unions, including utilities, hotel and restaurant workers, building trades, and farmworkers, as a labor lawyer. She holds a J.D. from Georgetown University Law School.
Ms. Samaniego was born and raised in Quito, Ecuador. She comes to CASA with several years of experience in the non-profit sector working with The Center for Economic and Policy Research (CEPR) and the Juniata College Center for Entrepreneurial Leadership (JCEL). Her work experience also includes having worked for the State Modernization Department in Ecuador where she focused on proposal analysis for a national referendum. Ms. Samaniego graduated from Juniata College with a B.S. in International Business and Art.
Community Organizing and Political Action Department
Kim Propeack - Director of Community Organizing and Political Action
Ms. Propeack is the Director of CASA's Community Organizing and Political Action Department. Since graduating from law school in 1995, she has represented hundreds of low-wage workers in cases seeking minimum wage, overtime, and damages for involuntary servitude. In 2004, she created a Friends of New Marylanders campaign which has successfully defended against anti-immigrant state initiatives, including legislation to place a lawful presence requirement on driver's licenses, English-only legislation, and legislation to shut day laborer centers. As Director of CASA's Community Organizing and Political Action Department, Ms. Propeack has supervisory responsibilities for 14 organizers and implementation responsibilities for 12 community associations and several advocacy campaigns. Ms. Propeack also coordinates press strategy and relations for CASA, resulting in over 400 press coverages per year. Ms. Propeack co-authored and conducted study of discrimination by state entities: Unequal Justice: Barriers to Justice for Latinos in Maryland. She was the recipient of Humanitarian of the Year Award 2005, Latin American Task Force of the River Road Unitarian Universalist Church, a recipient of Daily Record Leadership in Law 2003 award, and named a Washington Post Prince George's Edition "Person to Watch in 2004"
Ms. Alex holds an MSW in Management and Community Organizing from the University of Maryland School of Social work, and has managed CASA's Baltimore office since 2006. She brings over 10 years of experience in cross-cultural organizing and social justice work to the organization, including experience as a Peace Corps Volunteer in Africa and Latin America. Ms. Alex also serves on the board of the Latino Providers Network in Baltimore.
Ms. Torres was born and raised in Puebla, Mexico, and graduated in 2005 from Brigham Young University with a Bachelors degree in International Studies. Ms. Torres has 2 years of experience in electoral politics and constituent services work with the Utah State Legislature. Before coming to CASA in 2007, Ms. Torres completed an internship at Greenberg Quinlan Rosner Research in Washington D.C. Today she organizes day laborers in Baltimore City to improve their quality of life.
Department of Services
Kerry O'Brien is the Director of Services. From 1998 to 2005, she was engaged in building and growing the District of Columbia's first workers' rights center. From 1998 to 2000, she was the Crowell & Moring Equal Justice Works fellow at Bread for the City, where she started an employment practice. In 2000, she co-founded the D.C. Employment Justice Center with Judy Conti and was co-director until 2005. The EJC is an employment rights center for low-wage workers which provides legal services, mainly through a weekly Wednesday workers' rights clinic, advocates for positive workplace laws and organizes workers to build power. Kerry and Judy were named Lawyers of the Year by the Metropolitan Washington Employment Lawyers Association and also won fellowships from the Echoing Green Foundation for social entrepreneurship. She was also a rule of law liaison for the American Bar Association in Yerevan, Armenia, and a campaign coordinator at the Service Employees International Union. She is a 1998 cum laude graduate of Georgetown University Law Center and a 1992 graduate of the University of Texas at Austin. She is proficient in Russian and Spanish, and in 2008, completed a course at the Academia Espannol in Medellin, Colombia. She is licensed to practice law in Maryland and D.C.
Ms. Alvarado was born in the city of Arequipa, Peru, where she received her degree in Business Administration. In 2003, Marcela became a volunteer health promoter for the program of Vias de las Salud, of Montgomery County. During this time she also worked as a trainer with the Early Childhood Services. Marcela joined CASA of Maryland in 2005, as the Family Literacy Initiative Coordinator based in Pine Ridge Community Center. Later she became a member of the Health Program of CASA were she coordinates the Medical Interpreter Program and medical appointments with Mobile Medical Care at the CASA Silver Spring worker's center.
Tona Cravioto - Vocational Training and Workforce Development Senior Manager
Ms. Hernandez was born in El Salvador. She joined CASA's Health Program as a volunteer health promoter in 2003. In her work as a health promoter Myrna provided important information, education and referral for preventive services to individuals at high risk for HIV/AIDS, cancer and cardiovascular disease. As of 2006, Myrna became a staff member working as the Peer Network Specialist. In her position, Myrna coordinates the Health Outreach Program.
Irene Jallo - Community Access Information and Health Information Specialist
Herman Perez - Community Access and Health Promotion Specialist
Juan Reyes - Vocational Education Training Coordinator
Ms. Ruiz was one of the first CASA staff members, and has been with the organization since 1985 when it was created in partnership with the Takoma Park Presbyterian Church. Ms. Ruiz has worked in the social services program since that time, serving thousands of community members every year. She is a native of El Salvador.
Ms. Trejo holds a B.S. in Mechanical Engineering from the University of Maryland, Baltimore County, and has significant volunteer experience in Mexico and Baltimore in developing youth leadership. She has been with CASA since 2006.
National Day Laborer Organizing Network
CASA de Maryland is a member of the National Day Laborer Organizing Network.[7]
References