Cary Clack
From KeyWiki
Cary Clack is a San Antonio Texas journalist and political activist. He works for San Antonio mayor Ivy Taylor.
Background
Cary Clack was born in San Antonio, Texas, on August 19, 1960. He has a bachelor of arts degree in political science from St. Mary's University in San Antonio, from which he graduated in 1985.
In the summer of 1984 he was a scholar/intern at the Martin Luther King, Jr. Center for Nonviolent Social Change in Atlanta, where he wrote CNN commentaries for Coretta Scott King. From 1989-1995, he returned to the center to lead workshops in nonviolence.
In San Antonio, he worked as a substitute teacher and community organizer and wrote some columns for a couple of black newspapers. He was given a column in the San Antonio Express-News in June 1994, and hired full-time as a reporter and weekly columnist in June 1995. In August 1996 he became a feature writer, was a participant in NCEW's 1997 Minority Writers Seminar, and in April 1998 became the first African American on the Express-News editorial board.[1]
Claude Black Heroes Gala
The Claude Black Heroes Gala, an event commemorating San Antonio Communist Party USA sympathiser Rev. Claude Black was held at Sunset Station, San Antonio, March 29th 2010. Attendees included Judge Greg Mathis, Host Taj Matthews (grandson of Claude Black), Tommy Calvert, honorees State Senator Leticia Van de Putte, SAEN Columnist Cary Clack, Choco Meza & husband, Danny Meza, & Jeyynne LeBlanc Burley, Councilwoman Mary Alice Cisneros & Rachel Sakai, Mayor Julian Castro & brother State Rep. Joaquin Castro, Byron Miller & judicial nominee Dinoroh Diaz, former Councilman Art Hall, Adam Zeldes, State Senator Carlos Uresti, Joshua Bailey, Alice Guerra, UTSA Professor Dr. Richard Gambitta & wife, Sherri Gambitta, Sunset Station.[2]
Radical networking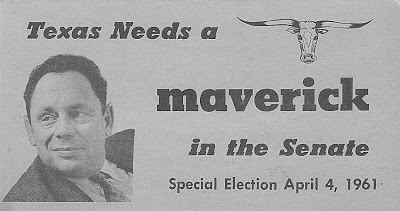 Cary Clack explained his career in a final column for the San Antonio Express-News, October 8, 2011.
Maury Maverick, Jr., after checking me out with the Rev. Claude Black, brought me to the attention of Bob Richter, then an associate editorial page director with the San Antonio Express-News, who asked me to write a piece.
I did, and it was published, which led to lunch with Bob and Lynnell Burkett, the other associate editorial page director. Their boss, Sterlin Holmesly, gave me a column in 1994. About a year later, I was hired full time in the newsroom.
This motorcade of firsts, from first grade to first meetings to first columns, brings me to today's destination: my last column for the Express-News.
By this time tomorrow, I will have started my new job as communications director and senior adviser for the Joaquin Castro congressional campaign.[3]
References