Bryce Oates
From KeyWiki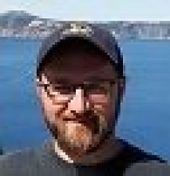 Bryce Oates is a writer covering agriculture, conservation, ecology, politics and the complicated relationship between human communities and the landscape. He recently moved from his family's Missouri farm to the Puget Sound in Washington. He is married to Jenny Czyzewski.
Freedom Road magazine
Freedom Road Socialist Organization's Freedom Road magazine Number 2, Winter 2002 gave special thanks to Cameron Barron, Martha Cameron, Diane Greene Lent, Jon Liss, Bryce Oates, Jen Schradie, Chip Smith.
"Exploring Sustainable Hog Production"
"Exploring Sustainable Hog Production Methods for Missouri Farmers" by Bryce Oates, Rhonda Perry and Kevin Webb, Missouri Rural Crisis Center was published in Motion Magazine, March 18, 2003.
Family farm advocates
As market forces threaten family farms, supporters pursue ways to keep an American tradition alive
Shouting and laughing, the boys ran through the woods and reached the hay barn, their favorite spot to spend an afternoon on their grandparents' farm. It was that time of the day again. Time for a young Bryce Oates and his cousins to spend their afternoon playing hide and seek, time for building secret tunnels under bales of hay they put up months before, time for being kids on the farm.
The reality of farm life today is less idyllic. Jim Crocker, who farms on 1,000 acres near Centralia, spends his day working without seeing another person. His neighbors rarely make time to speak to each other, and many have second jobs in town to make ends meet.
Crocker's wife, Deanna Crocker, has an off-farm job. Without her working, he doesn't think his small farm would be able to make it.
The family farm has undergone dramatic changes in the past 20 years. It has evolved from being at the heart of rural employment to being a dying way of life. As technological innovations make smaller farms inefficient or less profitable, some Columbians fear that these farms may disappear completely.
Leaders and thinkers in the Columbia farm community may not always agree on the solutions to preserving the family farm, but their vision for the future of agriculture is unanimous: the belief and hope that the family farm, a bedrock of past communities, will play a pivotal role in the future.
This belief is the common thread that links Oates, now the communications director for Missouri Rural Crisis Center, and Crocker, a farmer who is president of Boone County Farm Bureau, with three others actively involved in the farming community.
Mary Hendrickson is an assistant professor in the department of rural sociology at MU. Margot McMillen owns a 45-acre farm and is a teacher at Westminster College. Jenny Czyzewski is a teacher at South Calloway Middle School. McMillen and Czyzewski also co-host the KOPN/89.5 radio program "Farm and Fiddle" every Wednesday night.
It has been many years, yet Oates still remembers those days of playing on the farm with his cousins. His desire to see the family farm prosper has led him to his work at the crisis center, an agency devoted to the promotion of an agricultural infrastructure that supports the existence of such farms.
Oates said he believes the family farm has been the key to a democratic economy in the United States. Family farms provide a range of opportunities for people who don't fit into the mold of white-collar office workers, Oates said.
Hendrickson, who specializes in rural sociology, said she agrees. She defined a family farm as a farm where a majority of the capital, labor and management is provided by a single family. These farms can be important building blocks that enhance rural development, Hendrickson said.
"They make up the network for a strong local economy," she said.Fields of Dreams.[1]
References
↑

[By Liza Lin and Erin Foote Pursell, quotes Mary Hendrickson, PhD Columbia Missourian March 28, 2004]