Bryan Kennedy
From KeyWiki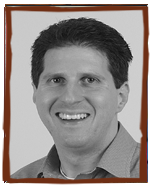 Bryan Kennedy is a specialist in Brazilian culture and is assistant professor of Portuguese at the University of Wisconsin-Milwaukee. He has lived extensively in Brazil and "has been fascinated with Brazil's underclass for more than a decade". Kennedy was the Democratic candidate for the U.S. House of Representatives in the Wisconsin 5th District in 2004 and 2006. Bryan Kennedy currently serves as President of the 17,000 member American Federation of Teachers—Wisconsin.[1]
Background
Kennedy was born on February 4, 1970, in Hagerstown, a largely blue-collar, middle-class city in western Maryland. He spent much of his youth as the only child of a single mother, but his household was later home to a pro-labor, working-class family, as his stepfather and grandfather were members of the NEA and UAW, respectively.[2]
DSA support 2004
In 2004 Democratic Socialists of America targeted local races where control of state houses were up for grabs and where statewide electoral-vote outcomes hinged on successful local district turnouts.[3]
DSAers also are backing what they call "old-fashioned democrat" Dave Obey in the northwestern part of the state,and are pulling for Bryan Kennedy to defeat the Paleolithic Jim Sensenbrenner in the suburban-rural 5th CD north and west of Milwaukee .."
In Democratic Socialists of America's Democratic Left Winter 2004/2005, Theresa Alt wrote;[4]
We reported on the candidates that DSAers were supporting in the last issue of Democratic Left. How did they do?
In Wisconsin, progressive incumbents Feingold, Baldwin and Obey won. In a race for an open state senate seat, the favored Mark Miller won handily. However, progressive insurgent Bryan Kennedy lost badly..
AFT President
In 2007, Bryan Kennedy, an assistant professor of Portuguese at UW Milwaukee and member of AFT Wisconsin Local 3535, was elected president of American Federation of Teachers -Wisconsin at the organization's 76th annual convention. Joining him as statewide officers were Senior Vice President Gary Hjelm, Secretary Kathy Kreul and Treasurer Pam Campbell.
As academic faculty at a UW System university, Kennedy is the first president in AFT-Wisconsin history to come from outside a bargaining unit.[5]
References