Brian Shea
From KeyWiki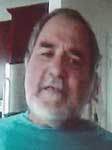 Brian Shea
Disability activist
Workers World Party member Brian Shea has been an organizer in the Disability Rights movement for over 30 years, starting with the Disabled Peoples Liberation Front in Boston. Shea also traveled to Cuba with the Venceremos Brigade in 1990 and in 1995 to the Second International Conference on the Rights of People with Disabilities in Havana.
Shea quoted anti-imperialist socialist and disabled activist leader Helen Keller: "So long as I confine my activities to social service and the blind, they compliment me extravagantly, calling me 'arch priestess of the sightless,' 'wonder woman,' and a 'modern miracle.' But when it comes to a discussion of poverty, and I maintain that it is the result of wrong economics — that the industrial system under which we live is at the root of much of the physical deafness and blindness in the world — that is a different matter!"
Shea explained that in 1977, to protest the lack of enforcement of existing federal accessibility laws, disabled activists occupied the San Francisco Health, Education and Welfare office for 28 days. This action won the support and solidarity of unions, community organizations and the Oakland Black Panther Party in getting food in and keeping the supply lines open.[1]
DSA Renegotiate NAFTA petition
In 2009 Brian Shea signed a petition calling on President Barack Obama to Renegotiate NAFTA. The petition was initiated and circulated by Democratic Socialists of America.[2]
"Roxbury Rally for Good Jobs! Stop Gentrification and Eviction!"
65 Warren St, Boston, Monday 6 October 2014, 17:00, organized by Boston Jobs Coalition
The Boston that we love is increasingly unaffordable for poor and working class people in our neighborhoods. Meanwhile, billions of new dollars are flowing into the city to develop luxury housing and high end commercial space. We demand a Right to the City...
Those signalling their intention to attend on Wherevent included Phillip Reason, Andy Moxley, An Duong, Ester Serra Luque, Tu Anh Phan, Sarita Simpson, Aslin Perez, Rene E. Mardones, Jeffrey Nunes,Woody J. Vainqueur, Nodeos Sully, Allistair Mallillin, Hendrix Rose Berry, Jamie Bergeron, Christine Maguire, Lorrayne Shen, Carl Williams, Seth Newman, Amy Banelis, Steve Kirschbaum, Marv McMoore, Jr., Remy Valeros, Edmond Caldwell, Angela Kelly, Demianna Angelica Secondino, Peter Scott Rider, Dana Mendes, Jeff Durham, Mattie Loyce, Timothy Hall, Donald Cronin, Deborah D. Dancy, Philip Stango, Austin Williams, Monicka Majesky, LaDarro LD Hagans, Remy Valeros, Chandana Cherukupalli, Jean Charles, Teenah Maria Denyse, Gul Hatt, Priscilla Banks, Leon Rivera, Jason Lydon, Bhavin Patel, David Noiles, Lisa Husniyyah Owens Pinto, Sara Sheridan, Carolyn Chou, Curtis Rollins, Mukaji Gigi, Brian Shea, Carolyn Chou, Mike Horne, Chrislene DeJean, Mary Jo Connelly, Elizabeth Saunders, Leonardo March, Matt Parker, Jeffrey Nunes, Frank Neisser, Karen Narefsky, Crystal Rizzo, Mimi Turchinetz, Doyle Canning, Ashley Rose, Nodeos Sully, Darnell Johnson, Handel Dixon, Exkluzive Sanchez , Gianluca Baù, Troy Neves, Clayton Nino Brown, Sheena Collier, Judith Glaubman.[3]
References