Brenda Stokely
Jump to navigation
Jump to search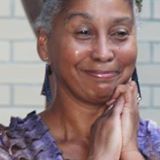 Template:TOCnestleft Brenda Stokely iw a New York City activist.
Communist "Manifestivity"
On October 30 and 31, 1998 the Brecht Forum presented the "Communist Manifestivity -150th Anniversary of the Communist Manifesto" at at Cooper Union's Great Hall, New York.
One of the many workshops at the Manifestivity was;
Trade Unions: New Times, New Struggles; with Hector Figueroa, Lian Hurst Mann, Priscilla Murolo and Brenda Stokely. Moderator Maureen La Mar
"NO WAR, NO WAY"
Jan 19, 2003, ANSWER brought together an impressive array of speakers at two rallies—one that began at 11 a.m. in the sprawling National Mall, and a concluding rally at the Washington Shipyard.
Moonanum James, co-chair of United American Indians of New England and a Vietnam-era veteran, opened the rally by connecting the U.S. government's ongoing racist war against Native peoples with their preparations for a racist war against Iraq.
Anti-war speakers included Charley Richardson and Nancy Lessen from Military Families Speak Out and Liz McAlister, partner and widow of the late peace activist Philip Berrigan. "No blood for oil!" demanded disabled Vietnam War veteran Ron Kovic, author of "Born on the Fourth of July."
Speaking out for labor against the war: Brenda Stokely, president of AFSCME 1707 and Local 215 as well as a co-convener of New York City Labor Against the War; Fred Mason, president of statewide Maryland and D.C. AFL-CIO; Michael Letwin from U.S. Labor Against War and Dr. Nadia Marsh from Doctors and Nurses Against the War.
ANSWER speakers included Youth and Student Coordinator Peta Lindsay, Elias Rashmawi from the Free Palestine Alliance. Jennifer Wager from IFCO/Pastors for Peace, Mara Verheyden-Hilliard from PCJ and Larry Holmes and Brian Becker, both from the International Action Center.
Speakers representing other anti-war coalitions included Bill Fletcher, Jr., co-chair of United for Peace and Justice; Damu Smith from Black Voices for Peace; Medea Benjamin from Global Exchange, and Miles Solay from Not In Our Name.
Jesse Heiwa, from Queers for Peace and Justice, New York, pointed to the growing coalition of lesbian, gay, bi and trans organizations against the war. Brooklyn-based activists Viola Plummer from the December 12th Movement and City Councilman Charles Barron raised the need for anti-racist solidarity, including fighting for reparations. Singer Patti Smith and D.C. cultural artists Pam Parker and Lucy Murphy performed. [1]
Global Day of Action
More than 250 U.S. cities took part in the March 20, 2004 Global Day of Action protesting Pentagon wars and occupations. The biggest demonstration was in New York, where 100,000 people marched and rallied.
The event was initiated by the International ANSWER--Act Now to Stop War and End Racism--Coalition, and United for Peace and Justice.
During the ANSWER segment of the rallies, Brian Becker, a co-director of the International Action Center and member of the ANSWER Steering Committee, applauded the courage of the Muslim community in turning out for the march, given the current repression, surveillance and raids.
Palestinian flags flew, and speakers in this segment included Ihab Darwish, Free Palestine Alliance; Lamis Deek, Al-Awda Palestine Right to Return Coalition; Imam Asharaf Uz Zaman, Islamic Circle of North America; Ismail Kamal, Muslim Student Association; Mahdi Bray, Muslim American Society and Freedom Foundation; and Waleed Bader, Arab Muslim American Federation/National Council of Arab Americans.
Teresa Gutierrez of the International Action Center appealed to the crowd to boycott Coca-Cola, implicated in the assassination of workers unionizing its Colombian plants.
Brenda Stokely, chair of New York City Labor Against the War and president of AFSCME District Council 1707, vowed, "We're going to bring down the imperialist powers who think they have the right to slaughter our children!" Larry Holmes of the International Action Center spoke and a taped message from political prisoner Mumia Abu-Jamal urged resistance to racist oppression, police occupation and imperialist oppression.
In the UFPJ segment of the rallies, speakers included Suheir Hamma of Def Poetry Jam; Sinan Antoon, an Iraqi filmmaker; David Cline, national president of Veterans for Peace; and Todd Ensign of Citizen Soldier. Fernando Suarez del Solar of Military Families Speak Out said: "Bush lied. Who died? My son."
Also featured were Tony Benn, former member of the British Parliament, representing Stop the War UK; New York City Councilmember Bill Perkins; and U.S. Rep. Major Owens. Rep. Dennis Kucinich, Dorothy Zellner, a Jewish activist, advocated an end to Israeli occupation, and Ziad Abu Rish of SUSTAIN--Stop U.S. Tax Aid to Israel Now--supported Palestinian self-determination.[2]
Interim National Council
As at April 2005, the following served as chairs on the National Council of the Labor Party:[3]
"Katrina: A Challenge for the Movement"
On Oct. 22 2005 in New York, the Workers World newspaper staff hosted an important forum called "Katrina: A Challenge for the Movement: Forging a united front between the Black liberation, workers' and anti-imperialist struggles." The forum attracted an overflowing multinational crowd of progressives and activists from New York, Philadelphia, Washington, D.C., Boston and other areas.
The panel featured prominent African-American representatives based in New York, Raleigh and New Orleans. These leaders talked about the issues of the day from anti-racist, pro-labor, pro-community and anti-war perspectives.
Panelists were;
WIDF
In May 2007, under the theme "Women of the World: a vital force against neoliberal globalization, terrorism and imperialist wars; for equality, social and economic justice and for peace," more than 1,000 women representing organizations from five continents met in Caracas, Venezuela, from April 9 through 14. They were joined by thousands of Venezuelan women who hosted the 14th Congress of the Women's International Democratic Federation.
Many women went from the U.S. The largest delegation was organized by African-American artist Vinie Burrows, who is also the WDIF representative to the U.N., and the National Women's Fightback Network of the International Action Center, an affiliate of the WIDF.
The Burrows delegation included representatives of the Granny Peace Brigade and the Women's International League for Peace & Freedom. The NWFN delegation included Susan Abulhawa, Palestinian writer and director of Playgrounds for Palestine; Brenda Stokely and Anna Wilson from the labor sector; Patricia Dahl, who works in solidarity with Colombia; Nellie Hester Bailey, co-founder and director of the Harlem Tenants Council; Sara Ann Mokuria, LeiLani Dowell, Liza Green, Jill Hill, Kris Hamel, Minnie Bruce Pratt and this writer, all from the NWFN.
Anti War rally
Hundreds of activists braved the cold for a march and rally that began at Times Square in New York City on Feb. 17, 2007.
Speakers included Berna Ellorin, BAYAN-USA; Mary Lou Al-Awda, Palestine Right of Return Coalition; Mary Klopart, Grannies for Peace; Ellie Ommani, American-Iranian Friendship Committee; Comrade Shahid, Pakistani USA Freedom Forum; Mia Cruz, FIST; Fallou Gueye, Union of African Workers-Senegalese; Jesse Heiwa, Rainbow Solidarity for the Cuban Five; WayQuay, Leonard Peltier Defense Committee; Jonathan Brown, World Can't Wait; TONC representatives Larry Holmes, Brenda Stokely, Sara Flounders, Sharon Black and Dustin Langley.
Other speakers included Councilperson Charles Barron, who recently introduced a local resolution against the war funding, Chris Silvera, chair of the Teamsters National Black Caucus and representatives from Millions for Mumia and Fanmi Lavalas.[5]
Free Mumia Abu-Jamal
In 2008 Brenda Stokely, Co-Northeast Regional Organizer, Million Worker March Movement, New York signed a statement circulated by the Partisan Defense Committee calling for the release of convicted "cop-killer" Mumia Abu-Jamal.[6]
A Call to the Black Left
Back in June 2007 at the U.S. Social Forum, over 50 brothers and sisters gathered in Atlanta to discuss the state of the Black liberation movement and role of the Black Left. Most agreed that the Gulf Coast/Katrina disaster is a defining moment that requires that Black revolutionaries unite and work to build a National Black United Front. It's initial focus being the development and support of a Gulf Coast Reconstruction Movement. This movement would be a part of a strategic flank of the wider National Black Liberation Movement.
We are inviting you to join this effort and would like to include your name on the Call as an official endorser and participant of a National Gathering of Black Leftist to be sent out to others inviting their participation. The Gathering will be held at the Sonja Hayes Stone Center for Black Culture and History on the UNC Campus in Chapel Hill, NC on May 30 – June 1, 2008. This became the Black Left Unity Network.
Endorsers included:
Black Left Unity
On the weekend of May 31-Jun 1,2008, dozens of African American organizers, artists and activists convened the first Black Left Unity Meeting at the Sonia Hayes Center in Chapel Hill, NC.The gathering was a continuation of the Black Left Unity caucus that meet in Atlanta during the US Social Forum.
Those who attended the conference included Saladin Muhammad, Black Workers for Justice and the Black Workers League; ILWU Local 10 leader Clarence Thomas; activist and poet, Amiri Baraka; Million Worker March leader, Brenda Stokely; Ana Edwards, Defenders for Freedom, Justice & Equality; Ajamu Baraka, U.S. Human Rights Network; Patrisse Cullors, Labor Strategy Center; Efia Nwangaza; Theresa El-Amin; Kali Akuno from the Malcolm X Grassroots Movement; Jaribu Hill, Mississippi Workers for Human Rights; Vickie White, People's Organization for Progress; labor organizer, Angaza Laughinghouse; Larry Adams, New York City Labor Against the War (NYCLAW); cultural artist, Luci Murphy; educators Muntu Matsimela, T. Menelik Van Der Meer and Sam Anderson; Yvette Modestin, Afrocaribenas y de la Diaspora; Colia Clark; and activists representing Fight Imperialism-Stand Together (FIST) and the Troops Out Now Coalition.[8]
Center for the Study of Working Class Life
In 2009 Brenda Stokely, past-President of District Council 1707, AFSCME served on the Advisory board of the Center for the Study of Working Class Life.[9]
Letter to Obama
In March 2009 dozens of 'human rights groups' and activists in the United States, signed a statement urging President Barack Obama to rethink his decision to boycott the United Nations-sponsored anti-racism conference.
As you know, the Durban Review Conference is one of the most important international platforms for discussing the elimination of racism, racial discrimination, xenophobia and related intolerances. Given the brutal history of slavery and Jim Crow in the United States, your Administration has much to contribute to this discussion. A boycott would be inconsistent with your policy of engagement with the international community…
Individual signers of the statement included Brenda Stokely of New York Solidarity Coalition with Katrina & Rita survivors.[10]
Labor for Palestine
On December 14, 2009 Labor for Palestine released an "Open Letter from U.S. Trade Unionists to AFL-CIO President Richard Trumka: Boycott Apartheid Israel".
Signers of the letter included Brenda Stokely of NYCLAW, Former President of AFSCME of DC 1707 and Co-Chair of the Million Worker March Movement.[11]
Meeting with Mahmoud Ahmadinejad
On September 21, 2010, Brenda Stokely attended a meeting at a midtown hotel with President of Iran, Mahmoud Ahmadinejad, and approximately 130 members of the U.S. "peace and social justice movements", as well as "major figures in the Black activist community." Stokely was also among those who made opening remarks at the meeting.[12]
More than 100 activists and journalists from a variety of organizations, religious groups and media outlets attended a gathering with Iranian President Mahmoud Ahmadinejad at the Warwick Hotel here Sept. 21. The leader of the Islamic Republic of Iran was in the city to attend the annual United Nations General Assembly.
These prominent leaders of grassroots social justice and human rights movements within the U.S. consciously rejected a well-funded campaign to demonize Iran and whip up a pro-war climate. Ahmadinejad's visit had been preceded by incendiary billboards, ads in buses and newspapers, hostile media coverage and demonstrations against Iran, much of it funded by the CIA-connected U.S. Agency for International Development and private corporations.
After an Iranian-style dinner, the gathering moved to a conference room where representatives from various organizations spoke on the plight of people inside the United States. The displacement of African Americans in the aftermath of Hurricane Katrina, the burgeoning prison-industrial complex, conditions facing political prisoners, the crisis in U.S.-Iranian relations and the overall economic crisis dominated the discussion.
Among the individuals and organizations in attendance were Cynthia McKinney, a former U.S. House of Representatives member from Georgia and the Green Party's presidential candidate in 2008; poet and activist Amiri Baraka; MOVE Minister of Information Ramona Africa; International Action Center co-director Sara Flounders; Ardeshir Ommani and Eleanor Ommani, co-founders of the American-Iranian Friendship Committee; former U.S. Attorney General Ramsey Clark; Million Worker March Movement organizer Brenda Stokely; Shafeah M'Balia of Black Workers for Justice; Phil Wilayto of Virginia Defenders for Freedom, Justice and Equality; Larry Holmes of Bail Out the People Movement; Don DeBar of WBAIx.org; Ryme Katkhouda of the People's Media Center; Michael McPhearson of United for Peace and Justice; and Rev. Graylan Hagler.
After listening for an hour and a half to 22 different speakers, President Ahmadinejad addressed the guests for approximately 45 minutes. He touched on the international struggle for peace and justice, saying that "trying to build peace is the most important and comprehensive struggle that mankind can have."
He added, "Those who are opposed to justice are a few, a minority."[13]
References