Bong Hwan Kim
Jump to navigation
Jump to search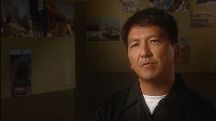 Template:TOCnestleft Bong Hwan (BH) Kim has been actively involved in advancing social, political and economic development in diverse community-based organizations for over 25 years.
He is currently Executive Director of Pasadena Neighborhood Housing Services.[1]
Mr. Kim was the General Manager of the Department of Neighborhood Empowerment for the City of Los Angeles. DONE is an historic initiative approved by a majority of voters in a city wide election to effect the way government responds to communities by, in part, creating a system of independent Neighborhood Councils. DONE's role is to provide education, training, and other enabling support to nurture neighborhood-based leadership and civic participation. Prior to this, he served as the Executive Director of the MultiCultural Collaborative and the Korean Youth and Community Center in Los Angeles.
He serves on a number of government commissions and corporate advisory boards. He currently serves on the Board of Directors of Workplace Hollywood, an organization established to diversify the entertainment industry workforce. He has served as the co-chair of the Black Korean Alliance, the California Attorney General's Violence Prevention Policy Council, and the National Immigration Forum. He has been a lecturer at the University of California Los Angeles teaching in the areas of leadership and community building.
Mr. Kim was a recipient of the NAACP Equality Award, the Southern Christian Leadership Conference Drum Major Award, and the California Wellness Foundation's Peace Award in recognition of his efforts to fight for the civil rights of all people. [2]
Education
Kim holds a master's degree in public administration from Harvard University. [3]
Black-Korean Alliance
The first time Bong Hwan Kim met Karen Bass, they sat across the table from one another at Roscoe's House of Chicken & Waffles at Manchester and Main in South-Central Los Angeles. It was January, 1992, more than two months before the riots.
Bass, executive director of the Community Coalition for Substance Abuse Prevention and Treatment, was getting ready to launch a campaign against 15 liquor stores in South-Central, at least 10 of them Asian-owned. She had heard that Kim, director of the Korean Youth and Community Center, was something of a renegade--independent from his Korean-born elders, who were determined to fend off any effort to infringe on the autonomy of the liquor-store owners. By agreeing to work together, the pair were neutralizing the liquor stores as a racial issue. to blur.
By the first week of May, however, they confronted more than the question of 15 problem stores. Some 200 South-Central businesses selling fortified wine and malt liquor burned to the ground in the aftermath of the Rodney King trial. As the fires raged, Bass and Kim talked by phone. Bass knew the neighborhood would fight the reopening of the liquor stores, and, again, she needed an ally in the Korean community. For Kim, the issue had become more troublesome. Korean-American liquor-store owners had been targeted, and they needed to be compensated. Bass agreed.
The informal alliance between Bass and Kim is an example of what is happening on a small but significant scale across ethnic Los Angeles. A few African-, Asian- and Latino-American leaders are declining to use the race card with one another or with the white minority. Divisive notions like "the new majority" send them into philosophical contortions. "It makes us sound like we're going to be the new oppressors; we want to do something different--to change the paradigm of social interaction," says Arturo Vargas, vice president of the Mexican American Legal Defense and Educational Fund and a fellow consensus builder.
Brick by brick, leaders like Bass, Kim and Vargas are knocking down the walls that separate their communities. They get guidance, friendship and mentoring from others such as Ron Wakabayashi, the newly named executive director for the county's Human Relations Commission; Joe Hicks, the executive director of the Southern Christian Leadership Conference of Los Angeles, and Stewart Kwoh, president and executive director of the Asian Pacific American Legal Center.[4]
Socialists organize to "challenge for power" in Los Angeles
On March 11, 1998, Los Angeles Democratic Socialists of America leader Steve Tarzynski wrote an email to another Los Angeles DSA leader Harold Meyerson.
Tarzynski listed 25 people he thought should be on an "A-list" of "25 or so leaders/activists/intellectuals and/or "eminent persons" who would gather periodically to theorize/strategize about how to rebuild a progressive movement in our metropolitan area that could challenge for power."
Tarzynski listed himself, Harold Meyerson, Karen Bass, Sylvia Castillo, Gary Phillips, Joe Hicks, Richard Rothstein, Steve Cancian, Larry Frank, Torie Osborn, Rudy Acuna, Aris Anagnos, Abby Arnold, Carl Boggs, Blase Bonpane, Rick Brown, Stanley Sheinbaum, Alice Callahan, Jim Conn, Peter Dreier, Maria Elena Durazo, Miguel Contreras, Mike Davis, Bill Gallegos, Bob Gottlieb, Kent Wong, Russell Jacoby, Bong Hwan Kim, Paula Litt (and Barry Litt, with a question mark), Peter Olney, Derek Shearer, Clancy Sigal and Anthony Thigpenn.
Included in a suggested elected officials sub-group were Mark Ridley-Thomas, Gloria Romero, Jackie Goldberg, Gil Cedillo, Tom Hayden, Antonio Villaraigosa, Paul Rosenstein and Congressmen Xavier Becerra, Henry Waxman and Maxine Waters.
Tarzynski went on to write "I think we should limit the group to 25 max, otherwise group dynamics begins to break down....As i said, I would like this to take place in a nice place with good food and drink...it should properly be an all day event."
References