Bob Blumenfield
From KeyWiki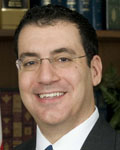 Bob Blumenfield is a State Representative from California. He is 43 years old and lives in Woodland Hills with his wife, Kafi Blumenfield, and their two children, Nia and Obi. Kafi Blumenfield is the 2011 President/CEO of the Liberty Hill Foundation.[1]
California Legislature
Blumenfield was elected to the State Assembly in November 2008. He represents the 40th Assembly District, which spans the northwest portion of Los Angeles in the San Fernando Valley, including the communities of Canoga Park, Encino, Granada Hills, Lake Balboa, North Hills, Northridge, Reseda, Sherman Oaks, Tarzana, Van Nuys, West Hills, Winnetka and Woodland Hills. Blumenfield serves as Chair of the Assembly Budget Committee, is a member of the Appropriations Committee,Governmental Organization, Transportation and Water, Parks and Wildlife committees, and the Select Committee on Revitalization of the Los Angeles River and Pacoima Wash. [2]
Supported Progressive Health Care Reform
In late 2009, Bob Blumenfield was one of more than 1,000 state legislators to sign a letter entitled "State Legislators for Progressive Health Care Reform". The letter was a project of the Progressive States Network and was developed in consultation with national health care reform advocates, including the AFL-CIO, AFSCME, Community Catalyst, Families USA, Herndon Alliance, National Women's Law Center, Northeast Action, SEIU, and Universal Health Care Action Network. The letter reads in part,[3]
"Failure to pass national comprehensive health reform now will further jeopardize state and local budgets, undermining public services like education, public safety, and transportation infrastructure... We, the undersigned, call on President Obama and the Congress to enact bold and comprehensive health care reform this year – based on these principles and a strong federal-state collaboration – and pledge our support as state legislators and allies in pursuit of guaranteed, high quality, affordable health care for all."
Stonewall Young Democrats
The Board of Directors of Stonewall Young Democrats and Host Committee, invited several California politicians to join them you to join them as they recognized Los Angeles City Council President Herb Wesson's unwavering support & dedication for the LGBT Community.
They would also celebrate his election as the newest President of the LA City Council.
The confirmed special guests were: BOE Member Betty Yee, Rep. Judy Chu, Rep. Janice Hahn, Rep. Lucille Roybal-Allard, Sen. Kevin De Leon, Sen. Alex Padilla, Controller Wendy Greuel, Assemblymembers Steve Bradford, Ricardo Lara, Mike Eng, Bob Blumenfield, Bonnie Lowenthal, Betsy Butler, Tony Mendoza, LA City Councilmembers Paul Krekorian, Eric Garcetti, Bill Rosendahl and LAUSD Board Member Nury Martinez.
The event was hosted by: Debra Wilson, Fmr MadTV cast member, Actress & Comedian, and was held on Saturday, February 4, 2012 at the Home of Eric Bauman & Michael Andraychak in North Hollywood, CA.[4]
Liberty Hill Commissions Training Program
Liberty Hill Commissions Training Program Sponsorship Committee members: Sheila Kuehl (Chair), Director, Public Policy Institute at Santa Monica College and former State Senator; Dean Hansell President, Board of Fire & Police Pension Commissioners; Lara Bergthold, Principal, Griffin Schein; Aileen Adams, Deputy Mayor of Strategic Partnerships Office of Mayor Antonio Villaraigosa; Stewart Kwoh, President, Asian Pacific American Legal Center; Kathay Feng, Executive Director, Common Cause; Tom Saenz, President and General Counsel, Mexican American Legal Defense and Educational Fund (MALDEF); Torie Osborn, Deputy Mayor of Neighborhood and Community Services Office of Mayor Antonio Villaraigosa; Larry Frank, Deputy Chief of Staff, Office of Mayor Antonio Villaraigosa; Pascual Romel, Deputy Mayor for the Environment, Office of Mayor Antonio Villaraigosa; Nolan Rollins, President & CEO Los Angeles Urban League; Helen Torres, Executive Director Hispanas Organized for Political Equality (HOPE); Regina Freer, Professor, Occidental College, Vice President, Planning Commission; Sharon Delugach, Community Engagement Coordinator, American Federation of Teachers; Roxana Tynan, Executive Director Los Angeles for a New Economy (LAANE). Honorary Co-Chairs: Supervisor Mark Ridley-Thomas, Assemblymember Jimmy Gomez, Assemblymember Holly Mitchell, Assemblymember Bob Blumenfield.[5]
References