Blake Deppe
From KeyWiki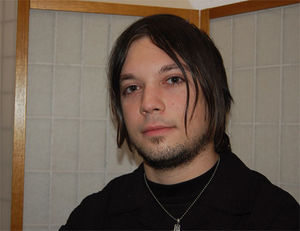 Blake Deppe lives in the South Shore neighborhood of Chicago, but grew up in Garfield, N.J. He has written several articles, including introspective pieces and film reviews.
In 2011, he is currently working on a novel, communicating with friends, discovering new music, exploring Chicago, and doing his part to support the "progressive side of America".[1]
In 2010-2014 he wrote regular articles for the Communist Party USA's Peoples World.
Award winners
John Bachtell December 3, 2018 ·
People's World staff and writers won 14 awards from the International Labor Communicators Association in 2018 for outstanding labor journalism. — with Earchiel Lee Johnson, Blake X, Chauncey K. Robinson, Roberta Wood, Melissa Parks, John Wojcik, Barbara Russum, Michelle Zacarias, C.J. Atkins and Al Neal, Mark Gruenberg at Polish Highlander Alliance of North America.
Peoples World 2015
References