William K. Tabb
From KeyWiki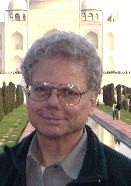 William (Bill) K. Tabb taught economics at Queens College and economics, political science and sociology at the CUNY Graduate Center. His books include Economic Governance in the Age of Globalization (Columbia University Press, 2004) and The Amoral Elephant: Globalization and the Struggle for Social Justice in the Twenty-First Century (Monthly Review Press, 2001)[1].
Democratic Socialists of America
In 1984, Bill Tabb was a member of Democratic Socialists of America.[2]
Socialist Scholars Conference 1990
The Socialist Scholars Conference 1990, held September 6-8, at the Hotel Commodore, New York, included panels such as:[3]
Collapse of the Financial System
Socialist Scholars Conference 1992
Harry Magdoff, Monthly Review, Bill Tabb, Queens College, Renate Bridenthal, Brooklyn College and Samir Amin, Senegal were speakers on the Imperialism and the New World Order panel sponsored by Monthly Review at the Tenth Annual Socialist Scholars Conference. The conference was held April 24-26, 1992 at the Borough of Manhattan Community College, New York City[4]
Socialist Scholars 1997
In March 28-30 1997 Democratic Socialists of America convened their annual Socialist Scholars Conference at Borough of Manhattan Community College, New York.
The conference was themed "Radical alternatives on the eve of the millenium".
Invitees were asked to join Doug Henwood, Robert Heilbroner, Paul Sweezy, Harry Magdoff, Bill Tabb, Frances Fox Piven, Robert Fitch, Jane Slaughter and Ellen Meiksins Wood "as they debate changes in the labor movement, Marxist theory, the state of the economy, market socialism, and other areas where theory and practice meet".
Or "listen to the United States' only independent and socialist congressman", Rep. Bernie Sanders, "dialogue with" Joel Rogers of the New Party and In These Times' ....Salim Muwakkil on independent politics..[5].
Communist "Manifestivity"
On October 30 and 31, 1998 the Brecht Forum presented the "Communist Manifestivity to celebrate the 150th Anniversary of the Communist Manifesto" at Cooper Union's Great Hall, New York.
Individual endorsers of the event included Bill Tabb.[6]
How Class Works
At the How Class Works - 2002 Conference, panels included; 5.0 Class in a Global Economy
Katie Quan, UC Berkeley - Institute of Industrial Relations
William K. Tabb, CUNY Graduate Center – Political Science
Jacqueline Smith, Chair, Stony Brook - Sociology[7]
"Support Bill Ayers"
In October 2008, several thousand college professors, students and academic staff signed a statement Support Bill Ayers in solidarity with former Weather Underground Organization terrorist Bill Ayers.
In the run up to the U.S. presidential elections, Ayers had come under considerable media scrutiny, sparked by his relationship to presidential candidate Barack Obama.
We write to support our colleague Professor William Ayers, Distinguished Professor of Education and Senior University Scholar at the University of Illinois at Chicago, who is currently under determined and sustained political attack...
We, the undersigned, stand on the side of education as an enterprise devoted to human inquiry, enlightenment, and liberation. We oppose the demonization of Professor William Ayers.
William K. Tabb, Professor at Emeritus Queens College, CUNY signed the statement.[8]
Left Forum board
Tabb was listed as a "confirmed speaker" at the "Global Left Dialogue: 2005 Left Forum", held from April 15-17 2005, at his City University of New York CUNY Graduate Center, NYC. ("The Nation", April 4, 2005, p. 15, announcement of the Dialogue/Forum)
In 2009, the Left Forum board included Stanley Aronowitz, Roderick Bush, Eric Canepa, Vivek Chibber, Nancy Holmstrom, Jamie McCallum, [[Lorraine Minnite]], Frances Fox Piven, Hobart Spalding, Bill Tabb, Richard D. Wolf and Julia Wrigley[9].
Online University of the Left
The Online University of the Left, a new `Left Unity' project, was initiated by the Committees of Correspondence for Democracy and Socialism in 2012. It's core orientation is Marxist, but it contains teaching resources reflecting the full range of views on the wider left. About 50 left academics are involved in the core group so far-Richard Wolff, David Schweickart, Rose Brewer, Timothy Johnson, Gregory Morales, Bill Tabb, Ellen Schwartz, Jerry Harris, Linda Alcoff, Dana Cloud, Gar Alperovitz, to name a few.
One of the OUL's key aims is to solve this problem of scattered resources, creating a web portal that will bring much of this valuable material together in one spot in cyberspace.
Carl Davidson is lead organizer.[10]
Mapping Socialist Strategies
Mapping Socialist Strategies was convened from August 1-4 in Briarcliff Manor, NY, by the Rosa Luxemburg Stiftung—New York Office. It brang together 100 influential progressives and leftists from across the United States, Canada, and Europe for an "un-conference" on socialist strategies.
The "Advisory Group" consistied of Greg Albo, Laura Flanders, Bill Fletcher, Jr., Rachel LaForest, Sarah Leonard, John Nichols, Frances Fox Piven, Bhaskar Sunkara, Maria Svart, Sean Sweeney, Bill Tabb, and Steve Williams.[11]
References