Betty Kano
From KeyWiki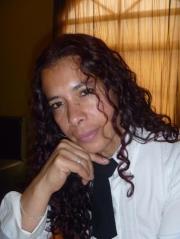 Betty Nobue Kano is a Northern California artist and activist.
Her activist days go back to the Vietnam War and Free Speech Movement. Though semi-retired, she continues to work as an artist, curator, educator, arts administrator, organizer and activist. All this while discovering her Okinawan roots through drum dancing and continuing to pursue her painting. Betty's daughter, Nina Kahori Fallenbaum, is a volunteer with the Tule Lake Pilgrimage Committee.[1]
Open Letter to the Biden Campaign on "Unprepared"
Open Letter to the Biden Campaign on "Unprepared" was released May 12 2020.
":Our demands: The country's greatest priority at this moment is to beat the COVID-19 crisis, and this requires embracing principles of antiracist solidarity and international cooperation. The Biden campaign can and should beat Trump and the GOP with a message centered on our real public health needs and the progressive values that are required to meet those needs. The "Unprepared" ad must be taken down, and all campaign messaging that fuels anti-Asian racism and China-bashing must end. We refuse to allow the Biden campaign to sacrifice our dignity in the name of political expediency."
Signatories included Betty Kano, San Francisco State University.
Communist Party reformer
In 1991 Betty Kano, Northern California, was one of several hundred Communist Party USA members to sign the a paper "An initiative to Unite and Renew the Party"-most signatories left the Party after the December 1991 conference to found Committees of Correspondence.[2]
Committees of Correspondence
At the Committees of Correspondence conference, Berkeley California, July 17-19, 1992, Kano was a candidate[3]for the CoC National Coordinating Committee-from San Francisco, Japanese American community activist.
CoC National Coordinating Committee
The following are listed in order of votes they received as members of the Committees of Correspondence National Coordinating Committee, elected at the Conference on Perspectives for Democracy and Socialism in the 90s held at Berkeley California July 17-19.:[4]
References