Bernard Lown
From KeyWiki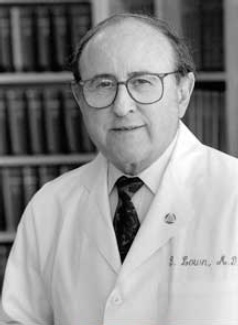 Bernard Lown
Massachusetts Committee to Abolish HUAC
As at February 28, 1969, Bernard Lown, M.D., was listed as a sponsor of the Massachusetts Committee to Abolish the House Un-American Activities Committee.[1]
American Committee on East-West Accord
As at March 10, 1982, Bernard Lown, Professor of Cardiology, Harvard School of Public Health and co-president, International Physicians for the Prevention of Nuclear War was a member of the American Committee on East-West Accord. The ACEWA, based in Washington, D.C., was a tax-exempt "independent educational organization", with the stated aim of "improving East/West relations, with special focus on U.S.-Soviet relations." Lown also endorsed the Kennedy-Hatfield Nuclear Freeze Resolution which was introduced in the Senate on March 10, 1982.[2]
Institute for Policy Studies
Bernard Lown was a memberof the Institute for Policy Studies 20th Anniversary Committee, which organized an April 5, 1983, reception at the National Building Museum, Washington DC attended by approximately 1,000 IPS staffers and former staff.[3]
References