Ben Goldfarb
From KeyWiki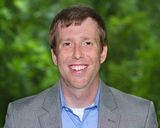 Ben Goldfarb is the Director of Training Programs at Wellstone Action, as of April 2, 2010.[1]
New Director of Minnesota Alliance
In August 2014, The Alliance for a Better Minnesota found a new Democratic operative to direct its operation through the election, the group announced. Ben Goldfarb, who ran Democratic U.S. Sen. Amy Klobuchar's first campaign and has been active in other campaigns, will guide the big spending Democratic interest group as a senior strategic advisor. Goldfarb is currently the executive director of Wellstone Action, which trains "progressive" candidates.[2]
National Leading From the Inside Out Alum
Ben Goldfarb, Wellstone Action, was a 2013 Rockwood Leadership Institute National Leading From the Inside Out Alum.[3]
External links
References