Aziz Choudry
From KeyWiki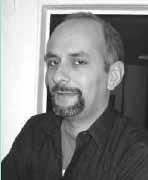 Dr. Aziz Choudry is a professor at McGill University in Montreal. He is also an activist, researcher and writer. As an organizer for GATT Watchdog in Aotearoa/New Zealand for many years, he has worked extensively on mobilization, education and advocacy campaigns against GATT/WTO, APEC, Multilateral Agreement on Investment (MAI), bilateral free trade and investment agreements, World Bank/IMF and Asian Development Bank and other international and domestic neoliberal programs, as well as support for Indigenous sovereignty/decolonization struggles in Aotearoa/New Zealand, North America and the broader Asia-Pacific region[1].
His activism has included a wide range of action and research against transnational corporate power, imperialism, and the commodification of life.
Died in 2021.
Activism
Aziz Choudry served on the board of convenors of the Asia-Pacific Research Network from 2002-2004, and was Associate Fellow of McGill University's Centre for Developing-Area Studies from 2003-2005. A regular commentator forZNet for several years, he has published widely in movement/progressive journals throughout the world. He has been active in, researched for and advised numerous activist groups, NGOs, and social movements and addressed many international NGO, movement and academic conferences and seminars. He has been a guest lecturer at universities in Aotearoa/New Zealand, Canada, and Fiji[2].
ARENA
2001 - Initial Sponsors of ARENA, Dr Jane Kelsey, Professor of Law, Auckland University; Moana Jackson, Ngati Kahungunu, Ngati Porou; Maxine Gay, President, NZ Trade Union Federation; Cherryl Waerea-i te-rangi Smith, Ngati Apa, Ngati Kahungunu, Te Aitanga A Hauiti; Robert Reid, Campaign Coordinator, Jubilee 2000 Aotearoa; Radha D'Souza, APEC Monitoring Group; Aziz Choudry, Coordinator, GATT Watchdog; Annette Sykes, Ngati Pikiao; Bill Rosenberg, CAFCA; Leigh Cookson, GATT Watchdog; David Small, Senior Lecturer in Education, University of Canterbury; Gillian Southey; Joe Davies, Coordinator, East Timor Independence Centre Otautahi; Murray Horton, CAFCA; Trish Murray; GATT Watchdog; Aotearoa/New Zealand APEC Monitoring Group; NZ Trade Union Federation; PSNA; Christian World Service; CAFCA.
2001 - ARENA Advisory Board members were Jon Barnett ,Aziz Choudry, Luke Coxon, Radha D'Souza, Tim Howard, Cybele Locke, Garrick Martin, Bill Rosenberg, David Small, Desigin Thulkanam.
Writing
Among other publications, Aziz is editor of Effective Strategies in Confronting Transnational Corporations (Asia-Pacific Research Network, Manila, 2003) and Appetite for Destruction (Pesticide Action Network Asia Pacific, Penang, 2006). Since 2004, he has been involved in a collaborative website project opposed to bilateral free trade and investment agreements, www.bilaterals.org[3].
References