Axl Van Der Munj
From KeyWiki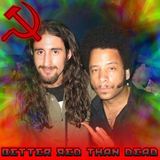 Axl Van Der Munj lives in Charlottesville, Virginia. From Kingsport, Tennessee. Married to Veronica Limeberry.
Public option rally Nashville
Alex Fields September 29, 2009 ·
Holding a public option sign behind Phil Roe during his on camera interview. — with Thomas Wayne Walker, Jared Story, Ash-Lee Henderson, Axl Van Der Munj and Veronica Limeberry.
References