Aviva Chomsky
Jump to navigation
Jump to search
Template:TOCnestleft Aviva Chomsky can trace her scholarly work back to 1976, the year she worked for the United Farm Workers union. That sparked her interest in migrant workers and immigration, in social movements and labor organizing, in how global economic forces affect individuals and how people collectively organize for social change. She is professor of history and coordinator of Latin American studies at Salem State University in Massachusetts and a TomDispatch regular. Her most recent book is Undocumented: How Immigration Became Illegal.
Jose Bravo connection
Javier Bravo January 8 2019.
Con Aviva Chomsky, Gabriel Mireles y Jeff Crosby.
— in Boston, Massachusetts.
People's Summit
September 25, 2009 "Talk Back to the G-20 at the People's Summit about our jobs, homes, health and environment, with Jill Stein, Art MacEwan, and Avi Chomsky": at Northeastern University, Boston.[1]
"Real World Labor"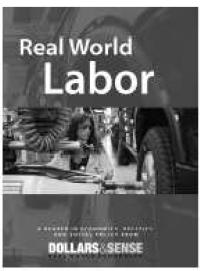 In August 2009 Dollars & Sense, produced an anthology entitled "Real World Labor", edited by Immanuel Ness, Amy Offner and Chris Sturr and the Dollars & Sense Collective.
Contributors included David Bacon, Kim Bobo, Aviva Chomsky, Steve Early, Bill Fletcher, Jr., Staughton Lynd, Arthur MacEwan, John Miller, Frances Fox Piven, Robert Pollin, Jane Slaughter.[2]
Left Forum 2011
International Labor Solidarity:
Sponsored by: Working USA: The Journal of Labor and Society
References