Aura Vasquez
Jump to navigation
Jump to search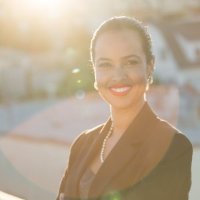 Template:TOCnestleft Aura Vasquez is National Director of Elected Engagement at Families for Excellent Schools, Greater Los Angeles Area.
Background
Colombian born and honorary New Yorker moved to Los Angeles five years ago to pursue a career in advocacy, policy, and social change. Earning a degree in Political Science in NYC, I worked as a Political Advisor at Congressman Eliot Engel's office. My public policy experience led me to work at United Way of NYC where I lobbied for education programs and managed the Dropout Prevention Program. I continued working as an advocate for State and Federal immigrant rights legislation where I helped passed policies in public safety, car impoundments, and State budget equity for education. I brought my policy expertise leading the Sierra Club's "Beyond Coal" campaign eager to enact change and get LA to eliminate their dependency on fossil fuels.
Since 2013, I have been part of organizing the "Forward on Climate" a rally, which drew thousands of supporters all determined to get the message out about issues like the Keystone pipeline, fracking, coal, and dependency on fossil fuels. Ed Begley, Jr. served as master of ceremonies and introduced my impassioned speech in front of an enthusiastic crowd including Congressman Henry Waxman, Councilmember Jose Huizar, Mario Van Peebles and Orlando Bloom. I talked about the importance of doing our part to protect our environment and working with leaders to put an end to these devastating practices.
In March of 2013, I lead the campaign that made LA coal free with Mayor Antonio Villaraigosa, Vice-President Al Gore, Sierra Club executive director Mike Brune, & philanthropist and businessman Tom Steyer. Her efforts will make LA one of the largest city to go coal free in the nation and put Los Angeles on the international map as one of five cities fighting climate change around the world.
I'm currently serving on the Executive Board of the Wilshire Center Koreatown Neighborhood Council, the Los Angeles League of Conservation Voters, and recently graduated from Leadership, Organizing, and Action at the Harvard Kennedy School.[1]
Los Angeles League of Conservation Voters
Aura Vasquez is on the board for the Los Angeles League of Conservation Voters.[2]
Infiltrating the Dems
Every two years, California Democrats elect delegates from across the state, who then convene along with appointed party officials at the party's Assembly District Election Meeting (ADEMS). ADEMS determines what the party stands for, making this a significant opportunity for socialists to push the California Democratic Party to the left and away from the interests of union busters, the landlord lobby, fossil fuel polluters, the corporate hospital and pharmaceutical lobby, the prison industrial complex, the corporate donor class, and others that stand against our values.
Our members are running for ADEMS delegate seats so that we're in the room when the Democratic Party sets its agenda and makes decisions on endorsing candidates for public office. We're fighting for issues that matter to the working class in California, like Medicare for All, Green New Deal, and Defunding the Police.
The DSA members listed below (in alphabetical order by first name) are running for ADEMS delegate seats on slates across LA County and have pledged to fight for our democratically-decided socialist values.
Assembly District 50 - Aura Vasquez, Elizabeth Clark, Joshua Smith, Kyna Collins, Michael Barth, Mike Rose, Emilia Barrosse.
de Leon connection
Lydia Diana Avila November 1, 2018 ·
HOLY CRAP. Kevin de Leon will be stopping by my little ol' happy hour fundraiser tomorrow. For $25 you get to meet our next senator and have a drink. Plus, it's Friday happy hour so that should be enough of a reason to come out ;) (thank you to my lovely co-hosts Aura Vasquez, Samuel Sukaton, Byron Gudiel) Buy tickets here: https://secure.actblue.com/donate/laclimatehawks2018 — feeling excited.
Career
Sierra Club, New Organizing Institute, PICO National Network.[3]
Education
Harvard Kennedy School Executive Education.[4]
Radical training
References