Antonia Hernandez
From KeyWiki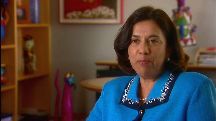 Antonia Hernandez has been President and CEO of the California Community Foundation since 2004 and a trustee for the Rockefeller Foundation, Hernández was previously President and General Counsel of the Mexican American Legal Defense and Educational Fund, where she spearheaded the successful legal challenge to Proposition 187. [1]
Latino community leaders delegation to China
A delegation of eight Latino community leaders from business, media, education, non-profit organizations and foundations visited China from November 6-14 2008, on the Committee of 100's first Community Leadership Delegation.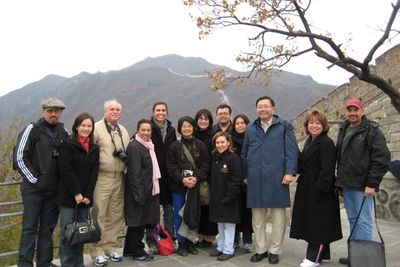 Organized and led by Stewart Kwoh, C-100 Southern California Regional Vice-Chair, the group went to Beijing, Xi'an, and Shanghai and met with governmental and non-governmental groups to discuss a broad array of issues. And, along the way, the delegation met with C-100 members who were in China, including Committee Chairman John L. Fugh, Kai-Fu Lee, Xiaobo Lu, and Carter Tseng, giving delegates their perspectives on the progress and challenges facing China.
Community Leadership Delegations are organized to provide American leaders with a first-hand perspective on issues and developments in China. It also is an opportunity for the leaders to share their work with the Chinese as well as their views on China and the U.S. Upon return to the U.S., they are expected to share their experience of China with their peers.
The delegates were:
Traveling with the delegation were Vivine Wang (Vice President of Golden Eagle International Charitable Foundation), Los Angeles Superior Court Judge Michael Stern, Patricia Kwoh, C-100 Public Affairs Director An Ping and C-100 Research Director Yong Lu.
Chicano movement
The 40th Anniversary Commemoration Committee of the Chicano Moratoriums was formed in the summer 2009 by the Chair of the National Chicano Moratorium Committee of August 29, 1970 along with two independent Chicano Movement historians whom although not of the baby boomer generation, have become inspired by the Movimiento.
The organization posted a list of significant "Chicano movement" activists on its website which included Antonia Hernandez, of the University of California, Los Angeles and MEChA.[2]
References