Anna Carella
From KeyWiki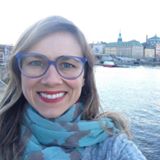 Anna C. Carella is a Ph.D. Candidate, Vanderbilt University Nashville, Tennessee.
Education
Researcher
ISEE Bangladesh - Vanderbilt August 2012 – August 2016 (4 years 1 month)Bangladesh. Coordinated and led research trips to Bangladesh in April-May 2013 and Feb-April 2014 to collect qualitative and large-scale household survey data on community variables such as drinking water management, gender equality, governance, livelihoods, migration, etc.[1]
Army
U.S. Department of Defense - Social Scientist, US Army, April 2011 – July 2012 (1 year 4 months). Supported NATO-ISAF RC-E by providing research-driven situational awareness on social and cultural dynamics of local populace in RC-E area of operations.[2]
Stand Up Nashville
Anna Carella is affiliated with Stand Up Nashville.
Courthouse protest
Lindsey Glenn Krinks October 25, 2016 ·
With Kyle Mothershead, Jeannie Alexander, Dan Joranko, Austin Sauerbrei-Brown, Peter Vielehr, Anna Carella, Ingrid McIntyre, Rasheedat Rah Frizzy Fetuga, Samuel Lester, Jessica Sutton, Andrew Krinks, Karl Thimas, Rhiana Anthony and Evan Abdullah.
Revolutionary Strategies to Beat the Rising Right Wing
Revolutionary Strategies to Beat the Rising Right Wing, was a nationwide conference call organized by Freedom Road Socialist Organization, Sunday October 30, 2016.
What's the nature of this right-wing threat? What has this election cycle changed about the political terrain we're fighting on? How do we need to prepare for whats coming after the election? Hear about these crucial questions from our panel of top political strategists, including Nelini Stamp, Bill Fletcher, Jr., Linda Burnham, and Sendolo Diaminah.
Those indicating interest in attending, on Facebook included Anna Carella.[3]
Now What? Defying Trump and the Left's Way Forward
Now What? Defying Trump and the Left's Way Forward was a phone in webinar organized by Freedom Road Socialist Organization in the wake of the 2016 election.
Now what? We're all asking ourselves that question in the wake of Trump's victory. We've got urgent strategizing and work to do, together. Join Ash-Lee Woodard Henderson of the Movement for Black Lives and Freedom Road, Calvin Cheung-Miaw, Jodeen Olguin-Taylor of Mijente and WFP, Joe Schwartz of the Democratic Socialists of America, and Sendolo Diaminah of Freedom Road for a discussion of what happened, and what we should be doing to build mass defiance. And above all, how do we build the Left in this, which we know is the only solution to the crises we face?
This event will take place Tuesday November 15, 2016 at 9pm Eastern/8pm Central/6pm Pacific.
Those expressing interest in attending, on Facebook included Anna Carella.[4]
Memphis Solidarity Brigade
The Memphis district of Freedom Road brought together cadre from around the nation to support a local organizing effort, Memphis For All, to apply our line and strategy to local elections. The Path to Power Memphis for all Solidarity Brigade took place in mid-July 2018 to culminate with an early voting canvassing effort.
Thomas Wayne Walker May 29 2018:
yo!!! i'm excited to invite y'all to sign up for a program focused on learning, on-the-ground, about building political power as leftists, revolutionaries and radicals in working class communities of color that are left out & shut out of politics. the path to power memphis solidarity brigade will combine training & actual field work in support of justice organizations engaging in electoral work to build power, like memphis for all, labor unions, and more. you can sign up at this link https://goo.gl/forms/wemUNfG4SxbusyHo1
it's listed as wednesday 7/18-sunday 7/22, but the real programming is focused on thursday 7/19-saturday 7/21. housing and food are supported, and other support is available. i'm hoping especially to get folks from tennessee to do it, so we can start really thinking about building a #tennesseeforall. hit me up if you're interested, apply now to get in on this.
Thomas Wayne Walker, Jyoti Gupta, Lindsey Glenn Krinks, Whitney Washington, Briana Perry, Anna Carella, Ramon J. Ryan, David Alex Hayes, Elizabeth Stanfield, Dana Smith, Anne Barnett Josh Adams, Ashley Caldwell, Erica Renee, Deja Foster Justin A. Davis Justin Jones, Sj Payne, Salma Mirza, Jasmine Wallace, Nancy Dung Nguyen, Chris Brooks, Haley Greenwell, Odessa Kelly. Aaron Gamal, Cazembe Jackson, Eliott Geary. Frank W. Johnson, John Emery, Allie Cohn, Calvin Cheung-Miaw.
References