Andy Spahn
Jump to navigation
Jump to search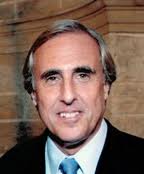 Template:TOCnestleft Andy Spahn is the Founder and President of Andy Spahn & Associates, Inc. Launched in 2006, its clients include high net worth and high profile individuals, corporations, charitable foundations, trade associations and non-profit organizations seeking to expand their reach, deepen their impact and make a difference in their communities.[1]
Career and influence
Previously, Andy served as the Head of Corporate Affairs and Communications for DreamWorks SKG from 1994 to 2006, where he was the direct liaison to Steven Spielberg, Jeffrey Katzenberg and David Geffen in all work related to corporate, media, government and community relations, new business development, internal affairs, real estate and all charitable and political matters.
Prior to DreamWorks, he served as Executive Vice President of The David Geffen Company as well as President of The David Geffen Foundation. He has spent more than thirty years in national politics and the non-profit world, including positions such as: National Finance Director for U.S. Senator Gary Hart's presidential campaign, Chief of Staff to California State Controller Gray Davis and Special Assistant to the Chairmen of the Democratic Senatorial and Congressional Campaign Committees. Additionally, he co-founded and served as President and CEO of the Environmental Media Association, an entertainment industry non-profit organization created to raise public awareness of environmental issues.
Andy Spahn has been profiled in the Wall Street Journal, is recognized as one of the top Democratic fundraisers in the country, and was named one of the "Biggest Political Players" by The Hollywood Reporter. He frequently serves as a trusted source of information to the national press corps on politics and philanthropy.
In 2009, Spahn was appointed by President Barack Obama to the President's Committee on the Arts and the Humanities. He serves as a National Finance Committee member for the Democratic National Committee, and as a member of the "Speaker's Cabinet" for the Democratic Congressional Campaign Committee. He also sits on the Board of the Geffen Playhouse.
He is a graduate of the University of California, Berkeley. His wife, Jennifer Perry, is the Executive Director of the Children's Action Network in Los Angeles.[2]
CED
In the 1970s Spahn was a leader of the Campaign for Economic Democracy.
"Free the Cuban 5"
From an April 8,2011 letter.
"Dear President Carter:
We, Actors and Artists United for the Freedom of the Cuban 5, want to extend our deepest gratitude for your recent visit to Cuba, as well as our support for your statements promoting improved relations between our countries.
Your call for the release of Gerardo Hernandez Nordelo, Antonio Guerrero Rodriguez, Fernando Gonzalez Llort, Ramon Labanino Salazar, and Rene Gonzalez Sehwerert, known as the Cuban 5, and your willingness to visit with their family members in Cuba mean a great deal to all involved. We strongly agree that there is no reason to keep these men, who were simply trying to protect their country from terrorism, imprisoned any longer...
Further, we enthusiastically support you in having subsequent discussions with President Obama and Secretary of State Hillary Clinton and hope you will call for urgent action on their part to make right this unjust situation.
Again, we thank you and look forward to the possibility of improved relations and future visits to Cuba.
With respect,
Ed Asner, Co-Chair
, Danny Glover, Co-Chair, Jackson Browne
, James Cromwell, Mike Farrell, Richard Foos, Elliott Gould, Chrissie Hand
, Francisco Letelier, Esai Morales, Graham Nash
, Bonnie Raitt, Susan Sarandon, Pete Seeger, Martin Sheen
, Betty Sheinbaum, Stanley Sheinbaum, Andy Spahn, Oliver Stone
,Haskell Wexler[3]
Stabenow fundraiser
In late 2011, Andy Spahn put together a fund-raiser for Michigan's junior Democratic senator, Debbie Stabenow. She is regarded as one of the senate's up-an-comers and, won her seat four years ago by defeating a long-time Republican incumbent, Spencer Abraham, by a single point. She previously served in the House, after a career in the state legislature. She's already secured a seat on the powerful senate finance committee.
Last time around, Abraham outspent Stabenow $13 million to $8 million and, this time around, progressive organizations strongly supported in Hollywood — like the Sierra Club and Emily's List — intend to see she's better armed financially. Among those co-hosting the Stabenow gathering, held at the Detroit Style Coney Dog in West Hollywood, were Clarence Avant, Eli Broad and Mayor Antonio Villaraigosa. [4]
Berman fundraiser
In November 2011, at the Beverly Hilton, a fundraiser for San Fernando Valley congressman Howard Berman actually was something of a homecoming, and the high-octane crowd looked like a Who's Who of California's Democratic power elite, including Gov. Jerry Brown, House minority leader Nancy Pelosi, Berman's long-time ally, congressman Henry Waxman, Los Angeles County Supervisor and perhaps future mayoral candidate Zev Yaroslavsky and deputy Los Angeles police chief and former County Bar Assn. president, Gerry Chaleff. But it also included many of Berman's entertainment industry supporters, including Fox's Filmed Entertainment co-chairman and CEO Jim Gianopulos, Recording Industry Assn. of America CEO Cary H. Sherman and Oscar-winning composer Paul Williams.
Redistricting has forced Berman into what's expected to be a record-breaking primary struggle with fellow Valley Democrat Brad Sherman, and the entertainment industry is rallying behind Berman, who is a leading congressional champion of two issues Hollywood cares about most — intellectual property rights and Israel's security. The event, arranged by uber-Hollywood political consultant Andy Spahn, raised $1.6 million. The power trio of Steven Spielberg, David Geffen and Jeffrey Katzenberg have also lent their support to Berman, although they were not at the event. [5]
References