Andor Skotnes
From KeyWiki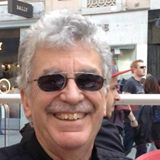 Andor Skotnes is a Professor of History, Chair of the Faculty, Chair of the Department of History and Society at The Sage Colleges.
Education
NAM
In January 1975, New American Movement Discussion Bulletin issue number 12, carried an article, Strategic Perspectives and the Trade Union Question: A Response to the Ranney Article, John Shannon and Andor Skotnes (Orange County NAM).
Open Letter to Obama on Iran
In 2008 Andor Skotnes of Historians Against the War, Delmar, NY signed an online petition "A Open Letter to Barack Obama on Iran".[1]
Left Forum 2009
Looking Back and Moving Forward: A Roundtable on Ending Imperialist Projects in Iraq, the Middle East and South Asia: Andor Skotnes, and David Applebaum, (Co-chairs)
How Class Works, 2010
10.6 Theories of Class
Hira Singh, Sociology, York University: Class and Caste: Trajectory of an Erroneous Discourse from Max Weber to Louis Dumont
Konstantinos Passas, National University of Athens: Class Structure of Greek Society: A Comment on Productive and Unproductive Labor
Ron Scott, Organizer, Founding Member of the Detroit Branch of the Black Panther Party: Beyond Money: Towards a New Definition of Class
Andor Skotnes, History, The Sage Colleges: Paper: Rethinking Nicos Poulantzas and the Structural Determination of Class
DSA Albany Facebook group
Members of the Albany Democratic Socialists of America closed Facebook group, as of April 16, 2017 included Andor Skotnes .
References