Amira Sakalla
From KeyWiki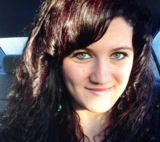 Amira Sakalla is a Knoxville Tennessee activist. Founder of Students for Justice in Palestine at UTK. Graduated in 2016 with a major in Supply Chain Management.
Thoughts on activism
For Amira Sakalla, senior in supply chain management, activism is...
"Using the voice that, for my entire life until college, I never knew I was allowed to have," Sakalla said.
Sakalla is a founding member of UT's chapter of Students for Justice in Palestine. Sakalla, a Palestinian-American, said her time with family and friends in the Gaza Strip gave her the desire to educate and spread awareness about the ongoing conflicts in Palestine.
"Students need to realize that not only is this going on, but we need to do something about it," Sakalla said.
Sakalla, along with the other members of Students for Justice in Palestine, has led protests and hosted educational events centered around informing the student body about what the conflict is like from the Palestinian perspective. Through her activism, Sakalla said she hopes Americans will start dialogue about what it means to live in an occupied territory and take action to promote change.
She said, "I've felt what it is like to lose my freedom, and as an American, you just don't know until you feel it just how terrible it is to not be free.".[1]
"Say Zir Name"
Dunford Hall room 2326 Thursday 12 November 2015, organized by UTK Progressive Student Alliance "Say Zir Name".
Special guest Cazembe Jackson, our trans brother and bad ass organizer for South will share his story as a transman in the movement and how he held his comrades accountable for his pronouns. He will also make awareness for pronouns and elevating trans existance more intersectional mentioning policy brutality and mass incarceration of black transwomen.
Those indicating attendance on Wherevent included Melanie Barron, Kristin Moretz, Lucy Greer, LaSabra LeeAnn Williams, Emily Gregg, Donna Bra-kay, Morgan Smith, Rachel West, Allison Joslin, Kristen Godfrey, Amira Sakalla, Caroline Rogers, Meghan Martin, Elizabeth Stanfield, Alina Clay, Jocelyn B. White, Gwen Schablik, Jamie Greig, Breann Cooper, Mary Geiser, Lindsay Jai, Cris Dark, Hanna Cat Wilkinson, Becca Payton, Genevieve Jeter, Priyam Madhukar, Leigh Belmont, Nicky Frazier, Courtney Anderson, Chelsey Verzosa, Charlotte Lee, Maggie Marsh, Erica Davis, Catherine Boggan, Alyssa Loveday, Hayley Brundige, Anna Masson, Karly Safar, Danielle Sapore, Sara Hitson, Emily Hoffman, Madeleine Lewis, Amanda Eleanor Pitts, Kennedy Childress, Deanna Nagle, Rachel Pilkinton, Ciara Louise Naomi, Evie Briley, Elizabeth Wright, Bailey Ayanna Allen, Katie Myers, Charice Starr, Colleen Ryan, Kelsey Theodore, Kamilya Gosmanova, Emily Robinson, Rae Jones, Kate Stamper, Carlie Nicole, Yasameen Hoffman-Shahin, Kaleb Emmert, Klay Ra Willyn, Travis Daniel Wilson, Brandon Shaw, Johnathan DeWitt Clayton, David Alex Hayes, Mitch Thompson, David Collins, Will Clifft, Ariel Tesla Farley, Joshua Brown, Don Black, Kumail Ibraheem, Andy Renison, William Dirmeyer, Benjamin D. Young, Adam Hughes, Ben McClendon, John Pena, Robert Cremins, Noah King, Mark McKee, Jack Petschulat, Jordan Welsh, Brandon Ray Darr, Jenishea Lewis, Alex Fields, Rodolfo Urquieta, Will Gabelman, JT Taylor, Dhruv Majumdar, Tyler Kibbey, Devin Earhart, Thomas Tran, Geoffrey M. Bennett Hervey, Harlan Mitchell, Wesley Shaun Malik Williams, Kendrick Young. [2]
References