Alec Morgan
Jump to navigation
Jump to search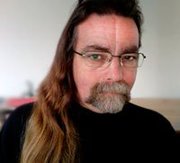 Alec William Morgan is a New Zealand activist. In 2006 he lived at Mangonui, a publisher.
Background
Aucklander Alec Morgan has stood as a Socialist Unity Party candidate in local body elections (date unknown), and was president of the Northern Storepersons Union, and a storeman at Nissan assembly plant in Wiri South Auckland.
He has traveled to the former Soviet Union.
Auckland comrades
Odette Shaw, Moana Witehira, Alec Morgan.
Super Liquor dispute
With Bill Andersen, Doug McCallum, Warwick Jones, Steve Faleauto, Peter Devlin and John Duke.
Union comrades
1984 Warwick Jones, Alec Morgan, Mike Jackson, Bruce Fowler.
Nuclear Free Pacific Forum
Jackson Smith, Niko Tangaroa, Jim Knox, Alec Morgan.
Union activism
1981 Executive member Northern Storeworkers' Union. Delegate to Auckland Trades Council.
1985 President Northland Branch Storeworkers Union.
1990 One of union negotiating team at Auck's Nissan plant for the "Nissan Way". Photo of team in PV, 9/7/90.
2004 contributor to Dairy Workers Union Website
SUP
1981 Member South Auckland Branch SUP. Joined early 1981. Prior to that he had been a close supporter for more than two years.
1981 wrote article in SUP's September 7 Tribune reviewing a Herbs anti-South Africa LP "What be Happen?"
1983 Oct 3, Tribune notes he is newly elected member of SUP's Auckland Regional Committee.
1986 September 8, wrote article in Tribune on Video technology:"It provides us with an example of the intensification of both technological change and the ideological struggle for people's minds."
1988 Labour Weekend, attended 8th National Conference of SUP.
1989 on Auckland regional executive of the SUP [1]
SPA
1990 - resigned from the Socialist Unity Party to join the Socialist Party of Aotearoa.
1990 Sept. 17, identified in People's Voice as interim vice-chairman Socialist Party of Aotearoa, NDU stores division pres and delegate at Nissan, one of 40 or so unionists who endorsed statement against Nissan Way published in PV.
1992 June, Vice Chairman, SPA. [2]
Meantimes
1993 - Contributor to Meantimes Vol 4 issue 4, journal of Auckland Unemployed Workers Rights Center.
Opposing bridge
Senior Sergeant Gordon Gunn, officer in charge of Kaitaia police, would not comment on the issue.
Spokesman for the community-based Beach Watch Network, Alec Morgan, says the group is still opposed to any bridge being built."As soon as there are indications that work is about to start, people will be on the beach.
"There will be peaceful protests and non-violent direct action aimed at stopping the bridge from being built."
The group is testing its "telephone tree" network this week, used previously to alert people to what was happening on the beach.
Mr Morgan says one positive sign is that Transit is considering a pedestrian crossing on the highway at Cable Bay, together with a lower speed limit through the area.[3]
Whatuwhiwhi Ratepayers Association
Feb. 07 - The new secretary of the Whatuwhiwhi Ratepayers Association is Alec Morgan. He said that the meetings are held on the second Monday of each month at the Whatuwhiwhi Hall at 7.00pm. Far North District Council
References