Alan Maki
Jump to navigation
Jump to search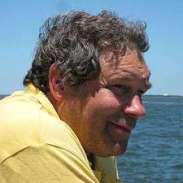 Template:TOCnestleft Alan Maki is a Texas (formerly northern Minnesota activist who has been involved in the peace, labor, civil rights, and environmental movements for over 30 years, and is a socialist[1].
Lives in Lakeway, Texas. Married to Debra Suddock Maki.
Education
Weathermen Flint "War Council"
December 27-31, 1969, about 400 of the national membership of the Weatherman faction of Students for a Democratic Society held a "War Council" at a ballroom dancehall in Flint, Michigan. Posters of a giant cardboard machinegun, Ho Chi Minh, Che Guevera, and Fidel Castro hung everywhere.
Among the attendees of the "War Council in Flint" identified by the Flint police department and/or its informant were: Michael Avey, Karen Ashley, Bill Ayers, Edward Benedict, Margaret Bennett, Douglas Bernhardt, Jeff Blum, Harvey Blume, David Chase, Peter Clapp, Judy Clark, Bernardine Dohrn, Diane Donghi, Linda Evans, Brian Flannigan, David Flatley, John Fuerst, Lynn Ray Garvin, Bert Garskof, Michele Garskoff, Mark Glasser, Theodore Gold, Lenny Handlesman, Ann Hathaway, Karen Hardiman, Daniel Hardy, Tom Hayden, Phoebe Hirsch, Arthur Hochberg, Anne Hodges, John Jacobs, Jeff Jones, Sam Karp, David Klafter, Dianne Kohn, Peter Kuttner, Bradford Lang, Stephen Lang, Karen Latimer, Jonathan Lerner, Naomi Lev, Bradford Long, Alan Maki, Eric Mann, Howard Machtinger, Carol McDermott, L.R. Meadows, Lisa Meisel, Jeff Melish, James Mellen, David Millstone, Russell Neufeld, Diana Oughton, John Pilkington, Edward Purtz, Jonah Raskin, Natalie Rosenstein, Dennis Roskamp, Mark Rudd, Karen Selin, Mark Shapiro, Janet Snider, Mike Spiegel, Jane Spiegelman, Marsha Steinberg, David Sole, Susan Stern, Clayton Van Lydegraf, Cathy Wilkerson and Mary Wozniak[2].
Communist Party candidate
In 1972 Alan Maki was Communist Party USA candidate for Congress, Grand Rapids, Michigan.[3]
Memorial to Coleman Young
On December 20 1997 the Communist Party USA's Peoples Weekly World published on page 18, a memorial to late Detroit mayor Coleman Young.
Signatories to the memorial included Alan Maki.
Communist Party USA
Alan Maki was a member of the Communist Party USA, until his membership was canceled in 2004.
Healthcare activist
According to Minnesota communist Lisa Boucher;[4]
Speaking of "majorities" I notice that the majority of the delegates to the Minnesota Democratic - Farmer - Labor Party State Convention voted for the resolution for single-payer universal healthcare written by campaigned for Alan Maki. It seems quite a few of the majority of people with real names and real credentials as delegates to a State Convention of a political party supported Alan Maki. I wonder how many "redones" and "Mikhails" can claim such majorities supporting their work?
I first met Alan Maki while he and a friend were "tabling" with posters, leaflets and petitions for peace and single-payer universal healthcare at the local supermarket when he was traveling across Minnesota organizing a statewide movement to pass this single-payer universal healthcare resolution. I held a small gathering in my kitchen of friends who listened to Alan Maki and then became involved in the single-payer movement. It took us six years to pass this resolution on single-payer universal health care and it passed by 72% of a Democratic Party state convention of almost 2,000 delegates of which Alan Maki was one of those elected delegates. He was also elected by a majority to serve on the Minnesota Democratic Farmer-Labor Party State Central Committee.
To me it seems the major problem confronting all of us is how to organize communist party clubs having a majority of members like Alan Maki who helped us organize our little Hardwood Creek Trail Club here in Minnesota in spite of his being maliciously attacked by a bunch of people who don't even dare to use their real names claiming they speak for "majorities."
DFL official
In 2008 Alan Maki was Director of Organizing, Midwest Casino Workers Organizing Council and an Elected Member, State Central Committee, Minnesota Democratic-Farmer-Labor Party.[5]
Open Letter to Obama on Iran
In 2008 Alan Maki, Director of Organizing, Midwest Casino Workers Organizing Council, Warroad, MN signed an online petition "A Open Letter to Barack Obama on Iran".[6]
CPUSA DFW Region Closed Group
A closed Facebook page for Dallas/Fort Worth area Communist Party USA activists or friends, as of July 4, 2017.[7]
Members included Alan Maki .
United Socialists initiative
United Socialists initiative is a Houston based Facebook group, run mainly by the Communist Party USA, but open to other leftist tendencies.
This group is for left unity. All factions of leftists welcome for open debate and forum discussion
United Socialists initiative closed Facebook group members, as of December 13, 2017 included Alan Maki. [8]
References