Abdi Soltani
From KeyWiki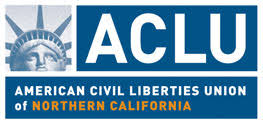 Abdi Soltani is the Executive Director of the ACLU of Northern California. Abdi Soltani is on the board of trustees of the San Francisco Foundation.[1]
Biography
The following is the biography verbatim from the San Francisco Foundation:[2]
War Times
In January 2002, a group of San Francisco leftists, mainly involved with STORM or Committees of Correspondence, founded a national anti-Iraq War newspaper[3] War Times.
Endorsers of the project included Abdi Soltani, executive director, Californians for Justice.
References