350.org
Jump to navigation
Jump to search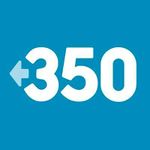 350.org is "the first planet-wide, grassroots climate change movement, which has organized twenty thousand rallies around the world in every country save North Korea, spearheaded the resistance to the Keystone Pipeline, and launched the fast-growing fossil fuel divestment movement."[1]
Background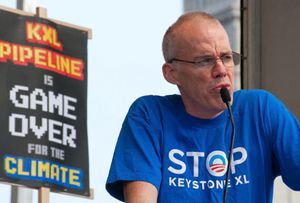 Bill McKibben is the co-founder and Senior Advisor of 350.org. He has written extensively on the impact of global warming, also teaches environmental studies at Middlebury College in Vermont.[2]
People vs. Fossil Fuels
Jamie Henn's Fossil Free Media is organizing "civil disobedience" at the White House October 11-15, 2021 to convince Joe Biden to take executive action to stop fossil fuels through their People vs. Fossil Fuels coalition of far left environmental activists.[3] 350.org was named as a People vs. Fossil Fuels endorsing national organization.
Staff
Partner of the March for Science
350.org is listed on the March for Science website as a "partner."[4]
References