Sandi Jackson
From KeyWiki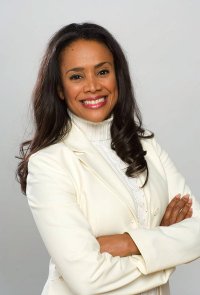 Sandi Jackson is a Chicago Alderman and wife of Illinois Congressman Jesse Jackson Jr.
Communist Party support
Sandi Jackson was supported by the Communist Party USA during her successful 2007 Chicago City Council race.[1]
The 2007 municipal elections are the sharpest expression yet of the re-emergence of the labor-African American alliance and its inherent power. It is reflective of a broader independent electoral coalition that includes our Party and YCL, which is in the early stages of being rebuilt. The Party needs to keep our eye on this development and foster it in every way possible...
The Daley Machine, WalMart and big business failed in efforts to win key aldermanic elections despite their best efforts and money and the most anti-labor of campaigns. The Party was heavily involved in several of the campaigns, including for Sandy Jackson.
References