Pat Quinn
From KeyWiki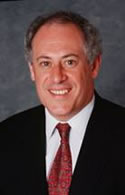 Patrick Joseph Quinn III is the current Democratic governor of Illinois. He became governor on January 29, 2009 following the impeachment of previous governor, Rod Blagojevich.
Quinn appointment
In April 2009 Illinois Gov. Quinn appointed Dr. Quentin Young, as Chairman of the scandal-plagued Health Facilities Planning Board[1].
Communist funeral
On April 24, 2011, Congressmembers Jan Schakowsky and Danny Davis, addressed the funeral service of Communist Party USA member Frank Lumpkin, whose ashes were interred next to the famous Haymarket Memorial in nearby Forest Home Cemetery. Among those who paid tribute to Lumpkin's lifelong work were congresspeople, state legislators, the governor of Illinois Pat Quinn, union and community leaders.
Communist Party leaders in attendance included Scott Marshall, Roberta Wood, Pepe Lozano, Rudy Lozano, Jr. and Jarvis Tyner.[2]
External links
References