Main Page
From KeyWiki
Unlocking the covert side of U.S. and Global politics.

KeyWiki

has

63,571

articles and counting.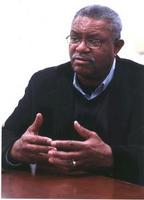 Jarvis Tyner is an executive vice chair of the Communist Party USA and a long-time member of the party's national board. Inspired as a child and young man by the communist hero Paul Robeson, Tyner became involved in the civil rights movement in Philadelphia. Subsequently, in 1961 at the age of 20, he became a card-carrying member of the CPUSA. Rising quickly through the ranks, Jarvis Tyner stood as the CPUSA candidate for vice president of the U.S., running with party leader Gus Hall in 1972 and 1976. In 1967 Tyner had moved to New York to become the national chair of the [[W.E.B. DuBois Clubs of America], and later founding chair of the Young Workers Liberation League. While in this role he was named as a sponsor of the CPUSA-dominated National Anti-Imperialist Conference in Solidarity With African Liberation in 1973. Then in the early 1990s, Tyner was appointed chair of the CPUSA Political Action Committee. In July 1996 he visited Vietnam to attend the 8th Congress of the Communist Party of Vietnam.
In March 1998 Tyner was an "Endorser of the Call" to found a
Black Radical Congress
and from 2000 - 2005 he served on the Coordinating Committee of the newly formed Congress. In December 2006, a
CPUSA
delegation which included National Chair
Sam Webb
, Tyner, International Secretary
Pamella Saffer
and Labor Secretary
Scott Marshall
visited Vietnam and China at the invitation of the Communist Parties of those respective countries. Saffer and Webb reported that relations with between the CPUSA and the Chinese and Vietnamese parties had been further strengthened, and that they look forward to building even stronger relations in the future. In 2007 he spoke at the
Democratic Socialists of America
-founded
Left Forum
in a panel entitled
"Today's Black Agenda: Fighting for Full Employment and Social Justice under the impact of War and Globalization."
In 2008 he criss-crossed America, rallying
CPUSA
party members, converting wavering Democrats and building support for Democratic presidential candidate,
Barack Obama
. Then in November 2009, speaking at an even in Missouri, he said the election of President Barack Obama had opened the door for the left wing, which he felt has allowed itself to be pushed to the sidelines and overcome with progress-impeding cynicism, to mobilize.
"He's only the beginning,"
Tyner said.
"I think he's a transitional president. I think somebody else is going to come in and take it even further."
(
more...
)
Browse the knowledge base
Learn more about highly influential left organizations and people...
KeyWiki Research
Please suggest people, groups or other subjects on which research would be beneficial.
The Team
at KeyWiki are also available to engage in commissioned research. Please
contact us
for more information.
Recent Posts from the New Zeal Blog
Provide information, documents, inside knowledge...
We welcome tip-offs from ex-socialists as well as those still working inside the system. This inside knowledge is valuable in exposing the covert side of politics.
To anonymously provide information or share knowledge, please
click here
.
Connect with KeyWiki
You can follow us on
Twitter
, join us on
Facebook
, watch videos on our
Youtube page
and read our
blog
. You can also connect with the Keywiki community at the
Forum
.
Suggest corrections: If you believe information on a page is incorrect, you can suggest a correction by clicking the discussion tab at the top of that page, or contacting the Editor.