Victor Sidel
From KeyWiki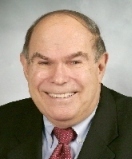 Victor W. Sidel was, in 1991, professor of Social Medicine at Montefiore Medical Center, Albert Einstein College of medicine, past president of the NYC and the American Public Health Association and the past president of Physicians for Social Responsibility.[1]
DSA Health Commission
In 1982 the Democratic Socialists of America Health Commission, was co-chaired by:[2]
Nurses caucus:
Honoring the Sidels
New York City Democratic Socialists of America held a fund raising bash on December 7 1992, at which longtime activists Ruth Sidel and Victor Sidel were awarded the Paul Du Brul Memorial Award. Approximately 150 people gathered to honor the Sidels, to enjoy a performance by Pete Seeger and Randy Harris, and to hear remarks by Manhattan Borough President Ruth Messinger and other political and labor leaders.[3]
DSAers in Paris
In June 1993 four DSA members met in Paris with their French comrades and a politically diverse group of U.S. and French economists to discuss the difficult transition from Reaganomics to Clintonomics. The DSA delegation from New York included David Gordon, Professor of Economics at the New School; Victor Sidel, Professor of Public Health Medicine at Mount Sinai; Jo-Ann Mort, Communications Director for the Amalgamated Clothing and Textile Workers Union; and John Mason, an Assistant Professor of Politics at William Paterson College.
In Paris, they were joined by Penny Schantz, a former DSA Youth Organizer.
The conference itself - formally entitled "Today's Changing American Economy" — was the first Franco-American meeting sponsored by La Fondation Jean Jaures, a"public interest corporation" set upby the French Socialist Party.[4]
National Jobs For All Coalition
In 2010, Victor Sidel, M.D., Dist. Univ. Prof., Albert Einstein Sch. Of Med., was listed as serving on the advisory board of the Democratic Socialists of America dominated National Jobs For All Coalition.[5]
References