Vaughan Gunson
From KeyWiki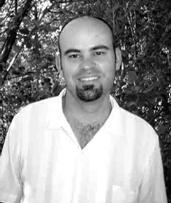 Vaughn Gunson is a Whangarei based artist and socialist activist.
SWO member
In 2000Gunson was an artist and Northland Socialist Workers Organisation member [1]
In May 2000, Gunson was a speaker at SWO's Socialism 2000 hui at Metro College Auckaland, on "Art and National Identity in NZ".
Red & Green
In 2003, Gunson was Whangarei contact for the Alliance party linked Red & Green magazine. He was a Northland Polytechnic art history lecturer.
Unite
In 2004, Vaughn Gunson was Unite union volunteer, helping to organise Burger King workers [2]
Socialist Worker Monthly Review
In 2004, Gunson served on the editorial team of Socialist Worker Monthly Review.
Workers Charter
In 2005 the Workers Charter was personally endorsed by 119 individuals, including Vaughn Gunson, artist & ASTE teacher union activist (Whangarei).[3]
Socialist worker leader
In 2007 Socialist Worker Central Committee members were;
Supporting Bolivian revolution
In September 2007 a statement was circulated by the blog Bolivia Rising in support of the revolutionary government of Bolivia;[4]
The democratically elected government of Bolivia's first indigenous president Evo Morales Ayma, which is heading a process of democratic change, is Washington's immediate target in Latin America today. Bolivia is in Washington's sight, not only because it is viewed as the weakest link of the growing axis of hope in the region, but because of its role as a catalyst for inspiring the struggles of indigenous peoples, regionally and internationally, for real social justice...
Now is the time for all intellectuals, union militants, solidarity activists, political parties and progressive minded individuals who believe in real justice and equality to raise their voices in defense of the Bolivian government and its people. No to US interference in Bolivia!
Signatories included;
Kia Ora Gaza
In 2010, Vaughn Gunson was Kia Ora Gaza website administrator.[5]
Socialist Worker
In 2010 Vaughn Gunson was Socialist Worker national chair & Tax Justice Campaign coordinator.[6]
Socialist Worker's central committee
The Socialist Worker central committee in August 2011 consisted of;[7]
References