Toni Preckwinkle
From KeyWiki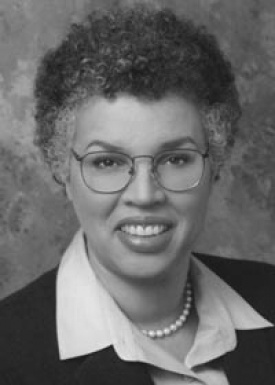 Toni Preckwinkle is a long serving Chicago Alderwoman, and since 2010, a Cook County Commissioner.
Salute to Harold Washington
On April 6, 1983, the Hyde Park Herald published an endorsement from the Hyde Park/Kenwood Citizens Committee of Democratic Party Chicago mayoral candidate Harold Washington. Signatories to the endorsement included Toni Preckwinkle and Zeus Preckwinkle.[1]
Friends of Alice Palmer
In the mid 1990s Hon. Toni Preckwinkle was listed as a member of Friends of Alice Palmer (in formation), alongside Danny Davis, Tony Rezko, Timuel Black and Barack Obama[2].
"Progressive Chicago" event
200 people attended a panel presentation on "The Progressive Potential of Chicago City Politics" December 8 1998 at the University of Chicago. The panelists[3]included Jackie Grimshaw, Alderman Toni Preckwinkle, Alderman Helen Shiller and Bernard Craighead. The event was sponsored by the University of Chicago Democratic Socialists of America Youth Section and the Hispanic Association for Cultural Expression and Recognition.
Backing Barack Obama
In 1995, Barack Obama went to see his alderman, Toni Preckwinkle,after South Side Chicago politics was upset by scandal. Local Congressman Mel Reynolds, was facing charges of sexual assault of a sixteen-year-old campaign volunteer-eventually resigning his seat.) The looming vacancy interested several politicians, including state senator Alice Palmer, who prepared to enter the congressional race.
Palmer represented Hyde Park—Obama's neighborhood—and, if she ran for Congress, she would need a replacement in Springfield, the state capital. The Palmer seat was what Barack Obama had in mind when he visited Alderman Preckwinkle.
"Barack came to me and said, 'If Alice decides she wants to run, I want to run for her State Senate seat,' "
Preckwinkle soon became an Obama loyalist, and she stuck with him in a State Senate campaign that strained or ruptured many friendships but was ultimately successful. Four years later, in 2000, she backed Obama in a doomed congressional campaign against a local icon, the former Black Panther Bobby Rush. In 2004 Preckwinkle supported Obama during his improbable, successful run for the United States Senate[4].
Speaking with Obama
Barack Obama spoke at a Democratic Socialists of America organized forum at the University of Chicago in early 1996.[5]
Over three hundred people attended the first of two Town Meetings on Economic Insecurity on February 25 in Ida Noyes Hall at the University of Chicago. Entitled "Employment and Survival in Urban America", the meeting was sponsored by the UofC DSA Youth Section, Chicago DSA and University Democrats.
The panelists were Toni Preckwinkle, Alderman of Chicago's 4th Ward, Barack Obama, candidate for the 13th Illinois Senate District, Professor William Julius Wilson, Center for the Study of Urban Inequality at the University of Chicago, Professor Michael Dawson, University of Chicago and Professor Joseph Schwartz, Temple University and a member of DSA's National Political Committee[5].
DSA endorsement
Among the Chicago Democratic Socialists of America endorsed candidates[6]in the 1998 Chicago municipal elections were Toni Preckwinkle (4th), Michael Chandler (24th) and Joe Moore (49th) who easily won re-election with landslide victories.
Saul Mendelson's funeral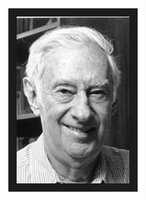 The Memorial Service for Chicago Democratic Socialists of America (DSA) member Saul Mendelson was held on Sunday, March 29, 1998, at the First Unitarian Church, Chicago[7].
The service was MC'd by a retired colleague, Bob Clark. Carl Shier of DSA, spoke first and was followed by Saul's friend Deborah Meier, "a MacArthur Genius Grant recipient who is now starting a new school in Boston". Amy Isaacs, National Director of the Americans for Democratic Action, spoke of what "Saul had meant on foreign affairs to the ADA".
Other speakers included Communist Party USA aligned Senator Carol Moseley Braun, Alderman Toni Preckwinkle, State SenatorBarack Obama, Illinois House Majority Leader Barbara Flynn Currie and "a good friend from New York", Myra Russell.
The concluding remarks were made by an old friend, Harriet Lefley, a former Trotskyist with Saul Mendelson in the 1940s, who was then Professor of Psychology at the University of Miami Medical School.

Eulogies also came from Quinn Brisben, (Socialist Party USA presidential candidate 1976, 1992) and David McReynolds (Socialist Party USA presidential candidate 1980, 2000).
Both Brisben and McReynolds are also members of Democratic Socialists of America.
Business and Professional People for the Public Interest
In 2008, Toni Preckwinkle was listed as a sponsor/financial contributor to the Chicago based Business and Professional People for the Public Interest.[8]
Endorsed Communist Party affiliate's State Rep. run
On June 25, 2011, Communist Party USA affiliate Rudy Lozano, Jr. announced his second bid for State Representative, for the 21st District.[9]
Lozano's listed endorsers were;
References