Tom Woodruff
Jump to navigation
Jump to search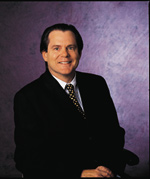 Template:TOCnestleft Tom Woodruff is an Executive Vice President of the Service Employees International Union. He also serves as Director of Change to Win's Strategic Organizing Center.
SDS activist
Charleston native Tom Woodruff enrolled at Marshall in the fall 1968 term after two years at Wake Forest University. Woodruff had not been active politically at Wake Forest but became involved in antiwar work at Marshall as one of the most active members of Students for a Democratic Society.
Woodruff...observed a drastic turnaround in student perceptions, fueled by the SDS recognition controversy in early 1969. The national traumas of 1968 -- including the massive Tet offensive by Vietnamese communist forces, which destroyed the credibility of the Johnson administration; the assassinations of Martin Luther King and Robert Kennedy; violent unrest in major cities; the police riot at the Democratic National Convention in Chicago; the polarization of the successful presidential campaign of Richard Nixon and Spiro Agnew -- had burned themselves into the consciousness of students at Marshall, leading to a dramatic escalation of campus antiwar sentiment and protest.[1]
Union career
Tom Woodruff has overseen organizing for the nation's largest and fastest-growing union since 1996 and has served as a top-ranking officer since 2000.
Woodruff began organizing in 1974 in West Virginia for 1199, the National Healthcare Workers Union, which affiliated with SEIU 15 years later. By 1980, he was elected president of a then 1,000-member District 1199 West Virginia/Kentucky/Ohio. He successfully initiated the first major service-sector organizing drive in a region in which hostile laws historically prevented all but workers in the mining industry the freedom to form a union.
In 1992, Woodruff was elected to serve on SEIU's International Executive Board. By 1996, when he moved to Washington, D.C., to oversee national organizing when SEIU members elected a new leadership team headed by Andy Stern, the once tiny local union had grown into a powerful organization that gave voice to 13,000 workers and their families in some of the most rural landscape in the United States.[2]
Change to Win
In 2005, Woodruff played a pivotal role in leading the 2.2 million-member Service Employees International Union out of the AFL-CIO to focus on large-scale, coordinated organizing campaigns across industries with six other major unions in an effort known as Change to Win, now a new labor federation representing nearly 6 million members. Woodruff was chosen to direct the federation's Center for Strategic Organizing, with the goal of helping ensure that the "nine out of 10 American workers not yet in a union have the opportunity to benefit from a 21st century, global economy."
Woodruff continues to split his time as International Executive Vice President of SEIU and as a chief architect for Change to Win.[3]
DSA connections
In 2002 Democratic Socialists of America organized[4]a September 20-22 event in Washington DC entitled "Confronting America's Low-WageEconomy." The conference also kicked off DSA's national campaign to focus attention on the problems of low-wage workers with a series of presentations and workshops setting forth the issues and possibilities for activism.
Friday night's outreach event, "The Other America: What has changed in 40 years," featured DSA vice chair and welfare expert/author Frances Fox Piven, Lawrence Mishel, Executive Director of the Economic Policy Institute, Peter Edelman of Georgetown University Law Center, a Clinton administration official who resigned in protest against Clinton's signing the welfare "reform" bill and Tom Woodruff, Executive Vice President of SEIU.
Supporting Democratic Socialists of America
Key SEIU leaders Mary Kay Henry, Eliseo Medina, Mitch Ackerman, Kirk Adams, Gerry Hudson, Eileen Kirlin, Dave Regan and Tom Woodruff placed and ad in Democratic Left Winter 2011/2012 edition praising Democratic Socialists of America. [5]
References