Tina Shannon
From KeyWiki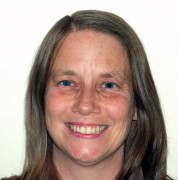 Tina Shannon
Background
Tina Brooks Shannon grew up in Beaver County Pennsylvania and has lived there most of her life. She comes from a family of Beaver County mill workers, river men, and dairy farmers. She attended both Pitt and Antioch Colleges before settling down in New Brighton to operate a family daycare home. She is married to Randy Shannon and has a daughter attending Pitt.
She first became involved in politics at Pitt, through the Campus NOW chapter. She has, at various times, been involved with community improvement projects, worked on peace issues, and served on the New Brighton School Board. She works to support local and national progressive candidates for office. She is presently on the board of Beaver County Peace Links and serves as Chairperson of the PA 4th Congressional District Chapter of Progressive Democrats of America. Tina Shannon is a member of the Service Employees International Union.[1]
Communist Party reformer
In 1991 Tina Shannon, Western Pennsylvana was one of several hundred Communist Party USA members to sign the a paper "An initiative to Unite and Renew the Party" - most signatories left the Party after the December 1991 conference to found Committees of Correspondence.[2]
Committees of Correspondence NCC
In 2009 Tina Shannon, Pennsylvania, was elected to the National Co-ordinating Committee of the Committees of Correspondence for Democracy and and Socialism from the member's post National Convention ballot[3].
References
↑ Addendum to Initiative document