Tim Yeager
From KeyWiki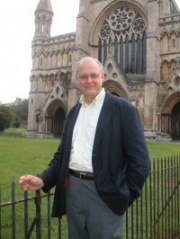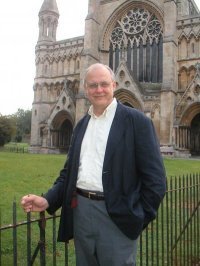 (Robert) Tim Yeager serves on the Standing Commission on Anglican and International Peace with Justice Concerns and the Advocacy Center of The Episcopal Church[1]
He is the husband of Caroline and the father of Ayshe Yeager.[2]
Early career
Tim Yeager began working in legal services at the H.E.L.P. office in Davenport, Iowa in 1977. In 1978, he became an attorney for the program, and worked in several offices of the Legal Services Corporation of Iowa (LSCI) over the next 11 years. While at LSCI, he served as vice-chair of his unit, the Legal Services Workers in Iowa. In 1991, he joined the staff of NOLSW/UAW Local 2320 as an organizer. In 1998, he became Recording Secretary, and in 2001 was elected Financial-Secretary/Treasurer.[3]
Supported Communist Party call
In May 1992 the Communist Party USA newspaper Peoples Weekly World published a May Day supplement which included a call to "support our continuing struggle for justice and dignity"
Endorsers of the call included Tim Yeager, Organizer, Local 65, UAW.[4]
Church activism
Tim Yeager is a member of Grace Church in Oak Park, Illinois, where he serves as assistant organist. Tim Yeager is the Chair of the Peace & Justice Committee of the Diocese of Chicago[5].
Tim has served one three-year term on the NEC where he has been a member of the human resources committee and an EPF representative to the Consultation. He is concerned that the Church finds and uses its prophetic voice to advocate for a more just and peaceful socioeconomic order, and feels that there has never been a greater need for all people of good will to join together in the struggle against poverty, violence and fear.
In 2011, Tim Yeager was ordained as a priest in the Episcopal Church, and in 2012 he took on responsibiilty for serving a small inner-city church on the West Side of Chicago. In order to free up time and energy for that assignment, he requested to be relieved of his duties as NOLSW Financial Secretary/Treasurer, and so in October of 2012 returned to his previous position as Regional Organizer. Pam Smith was elected as his successor in the national officer position.[6]
UAW
He is the Financial Secretary/Treasurer of the National Organization of Legal Services Workers, UAW Local Union 2320, which represents nearly 4,000 lawyers, support staff, social workers and other employees working in legal and human services agencies across the country.
Communist Party's May Day Salute
In 1995 the Communist Party USA newspaper People's Weekly World, published a "May Day salute" to the "heroes in the class war zone". More than 100 unionists/activists endorsed the call, mostly known affiliates, or members of the Communist Party.
Tim Yeager, UAW Local 2320 Chicago, was one of those listed[7].
Chicago Communist Party banquet
According to the Peoples Weekly World October 3 1998, Congressman Danny K. Davis interrupted his campaign work for United States Senate candidate Carol Moseley Braun and gubernatorial candidate Glenn Poshard to present an award at the 1998 Chicago Peoples Weekly World banquet. Davis praised Communist Party USA member and Hani-Lozano Award winner Harry Gaynor's "active role in tearing city's segregated walls and working for peace".
Attendees included;
This event raised $10,000 towards keeping the Communist Party paper afloat.[8].
Paul Robeson 100th Birthday Committee
In 1998 Tim Yeager was listed as a volunteer and intern of Paul Robeson 100th Birthday Committee.[9]
Richard Criley Memorial
In 2000, Tim Yeager served on the welcoming committee for the Chicago Memorial Service for Richard Criley, a long-time activist with the Communist Party USA and a leader of the Chicago Committee to Defend the Bill of Rights.[10]
Honoring Frank Wilkinson
Chicago Committee to Defend the Bill of Rights organized a "Celebration of the The Dynamic Life of Frank Wilkinson (1914-2006)" on Sunday October 29, 2006. Wilkinson had been a leader of the Communist Party USA, the New American Movement and Democratic Socialists of America[11].
Honoring Committee members included Tim Yeager.
Supporting the People's World
The Chicago Communist Party USA 22nd Annual Peoples World Banquet Dec. 6 2009, at the Parthenon Restaurant. Several thousand dollars was raised for the PW Fund Drive from "supporters who dug deep despite the hard economic times".
The attendees, a rainbow crowd of labor, community and religious activists, entered the festive room to the sounds of the jazz trio, Lovers in Arms and a running slide show of photos from struggles over the past year.
The program included a performance of Mescolanza, a new performance group of movement veterans Terry Davis, James Thindwa, Sijisfredo Aviles and Bob Huston who "hope to carry multi-cultural social justice song to the picket line, rallies and events". Tim Yeager with his accordion joined them at the end for Solidarity Forever and the International[12].
CPUSA Religion Commission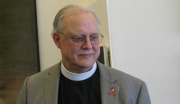 In 2010, Tim Yeager was Chairperson of the Religion Commission of the Communist Party USA[13].
References